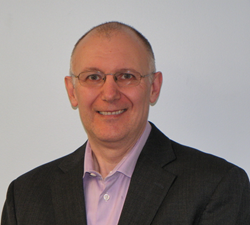 PinkNorth will be a great event for the Toronto and surrounding marketplace and we are excited to participate.
Toronto, Canada (PRWEB) November 26, 2014
Navvia, a leading ITSM software and services company, will be sponsoring and speaking at PinkNORTH from December 8 - 9, 2014 in Toronto, ON.
Navvia will be on the exhibitor floor at PInkNORTH, demonstrating their ITSM software, and David Mainville, a global ITSM champion, will be sharing his industry insight with conference attendees in a panel discussion, Scary Movie – Part 6?, led by Pink Elephant president, David Ratcliffe.
Mainville is no stranger to sharing his expertise with the ITSM community and travels extensively to share the knowledge he has acquired from over thirty years of experience in IT.
"We are excited to be sponsoring PinkNORTH, and I am thrilled to not only speak as a panelist but to be introducing Chester Elton, the bestselling author and motivational speaker," Mainville said, "I'm looking forward to being on a panel with other ITSM leaders as we discuss disruptive technology, how IT helps to manage it, determine best practices, and how to be prepared."
About Navvia
Navvia has been helping the Fortune 1000 take the complexity out of IT service management for more than 15 years. Navvia offers innovative software that is changing the ITSM industry providing tools, templates, mentorship and training designed to lower implementation costs, while offering a full range of ITSM consulting services for when a little help is needed.