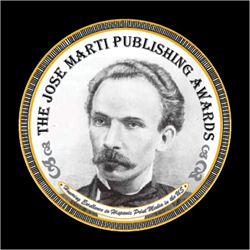 (PRWEB) November 26, 2014
FOR IMMEDIATE RELEASE
November 25th, 2014
Media Contact:
Eric H Esquivel
La Isla Magazine & Language School
843-681-2393 / 843-384-3742
eric(at)laislamagazine(dot)com
La Isla Magazine Receives Nine National Publishing Awards
The NAHP (National Association of Hispanic Publication) has honored La Isla Magazine again this year with multiple José Martí awards. This is the sixth year in a row that La Isla Magazine, a bilingual magazine serving the Hispanic community of the Lowcountry and Coastal Empire, has received the prestigious awards. The NAHP's José Martí awards are one of the oldest and the largest Hispanic media awards within the USA and for the calendar year 2013 La Isla Magazine took home nine of them. These included two gold, five silver and two bronze awards in several different categories including a gold award for Outstanding Editorial column, Outstanding Latin American Article, a silver award for Outstanding Glossy English or bilingual magazine and a silver award for most improved publication of the year. Other award categories for which the magazine was recognized included Outstanding Hispanic Success story, outstanding design-magazine, outstanding inside design page and spread.
You can see the complete list of winners here: https://app.box.com/s/z4eu2buulfot8zo6j3g4/1/1666265220/1861226589/1
About NAHP
The National Association of Hispanic Publications, Inc. (NAHP, Inc.) is a non-partisan trade advocacy organization representing the leading Spanish language publications serving 41 markets in 39 states, the District of Columbia and Puerto Rico, with a combined circulation of over 23 million.
NAHP was founded in 1982 to promote Spanish language publications, the most effective medium to reach the fast growing Hispanic community. Membership is open to Spanish language and Hispanic owned newspapers, magazines and related media as well as businesses that offer products and services to this market throughout the United States.
About La Isla Magazine
La Isla Magazine is a national award winning full color glossy digest size magazine serving the fastest growing segment of the population. Established in 1999, La Isla was the first Hispanic publication in the Lowcountry of South Carolina and the Coastal Empire of Georgia. We are now proud to be the largest bilingual publication in the area and considered as a trusted resource and survival guide by the Latino community.