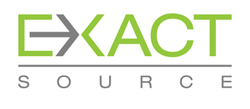 Understanding what motivates young A/E/C talent is not only crucial to a firm's retention rate, but in many cases, it is vital to the future of the company.
Atlanta, GA (PRWEB) November 26, 2014
ExactSource, a national leader in the delivery of talent management solutions and software to engineering firms, presented at the American Council of Engineering Companies (ACEC) national Fall Conference last month. The conference, which is the second of two major conventions ACEC sponsors each year, took place October 22-25, 2014 at the Hilton Waikoloa Village in Hawaii. The conference gave ACEC members an opportunity to acquire information and collaborate on issues that affect the engineering industry through educational and social forums.
Katy McDonald, ExactSource Chief Operating Officer, conducted a standing-room only session alongside co-presenter Matt Keene of Chartwell Capital Solutions. The session was entitled "Recruit, Retain & Reward - the Next Generation of Engineers" and covered the very relevant topic of millennials in today's A/E/C industry. The session, offered as part of the CFO track, gave participants information on how to understand what motivation and incentivizing strategies can motivate young engineering talent, in turn decreasing turnover, increasing workplace productivity, and how this can positively affect a firm's bottom line.
"The engineering industry is in the midst of a very real labor crisis," said McDonald, "Understanding what motivates young A/E/C talent and then devising a comprehensive compensation and incentive package desirable to millennials is not only crucial to a firm's retention rate, but in many cases, it is vital to the future of the company."
The session content also included tips for recruiting young A/E/C talent, compensation data by discipline, retention strategies and structures, plus current compensation philosophies.
For those unable to attend the conference, ExactSource is offering the presentation slides at no charge to professionals in the A/E/C industry. To receive a copy, they can click here or email Sarah Walpert at swalpert(at)exactsource(dot)com.
About ExactSource:
ExactSource is the leading recruiting, organizational consulting, market research, and software solutions company providing services to firms in the Architectural and Engineering sector.
ExactSource is best known in the A/E/C industry for their highly acclaimed ExactProfile technology, a system released in 2012 that assesses and catalogs more than 115 critical engineering skill sets and experience levels that aren't typically identified on a resume. Using this breakthrough screening software, HR managers are able to instantly identify the technical candidates that meet their exact requirements. This methodology provides a smarter way to hire, and it is the objective of ExactSource to have every A/E/C firm across the country using ExactProfiles as part of the hiring process.
ExactSource brings a combined 151 years of experience in technical and leadership recruitment, and has established a prominent presence in the Engineering community. The company successfully serves firms in 39 states across the nation, including over 20 firms on the Top 500 A/E list.
For more information about ExactSource and their consulting, research, and recruiting services, visit their website or contact David Schmidt at dschmidt(at)exactsource(dot)com.