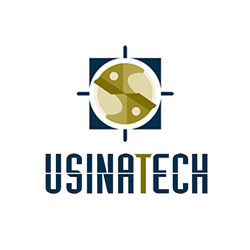 "Usinatech offers geographic sourcing for cost and quality-conscious automotive clients."
Sherbrooke, Quebec, Canada (PRWEB) November 26, 2014
Usinatech founder and CEO Rudy Pelletier today announced his company's hiring by AAM (American Axle & Manufacturing, Inc.) to make EcoTrac® Disconnecting All Wheel Drive (AWD) system driveline parts for the redesigned Jeep Cherokee. Pelletier confirmed the signing of a multi-year deal with AAM to supply this Tier One automotive client with seven different high quality machined EcoTrac® driveline parts for the AJAC (Automotive Journalists Association of Canada) Best Canadian SUV Award Winner -- which Usinatech will manufacture at its factory in Richmond, Quebec, Canada.
AAM describes the Jeep Cherokee EcoTrac® system as "The automotive industry's first disconnecting AWD system. It improves fuel economy by disconnecting the power transfer unit (PTU) and rear drive module (RDM) when in front-wheel drive (FWD mode). EcoTrac® also keeps the Cherokee's driveline in 2-wheel FWD mode as much as possible for fuel savings of up to 3 mpg (1.3 km/L) compared to front-wheel AWD systems says Philip Guys, AAM's Vice President Product Engineering & Development. ( Nov 27, 2013 Drew Winter, WardsAuto.)
Requiring intensive planning and specialized production techniques, the EcoTrac® program is complex and demands a holistic approach to high quality, high volume parts manufacturing. Usinatech is required to synchronize, as well as optimize multiple workflows -- from raw materials sourcing; to high precision / high output production; to Just-In-Time delivery of the right components in the right quantities for final assembly at AAM's Three Rivers Manufacturing Facility in Michigan.
To maximize productivity, Usinatech engineers have developed and implemented several customized, high capacity work-cells for EcoTrac® parts manufacturing. They have also designed and assembled custom machines to produce large quantities of parts more quickly and for less cost. "We designed and built dedicated production machinery and uniquely configured systems for the AAM program," explains Pelletier. "Systems that are faster, and that have machinery and tooling costs that are much lower compared to multi-axis CNN manufacturing."
All seven EcoTrac® driveline parts will be made in Canada. They will be manufactured by Usinatech and shipped from the company's 140,000 square foot facility in Richmond, Quebec, where three plants are integrated into a well organized production matrix with some of the most advanced and efficient parts production systems. Strategically located just north of the U.S. border, Usinatech's Richmond operations are complemented by the company's Mexican operations in Ramos Arizpe, Coahuila.
With manufacturing and shipping near both Northern and Southern U.S. borders, Usinatech is able to offer geographic sourcing for cost and quality-conscious American, Canadian and Mexican; automotive, Tier One, sports RV and agricultural and heavy equipment clients.
Specializing in making large quantities of high quality machined driveline and drivetrain parts, Usinatech has made parts for automotive OEMS including General Motors, Chrysler, Maserati, and Kawasaki. The company's Tier One automotive clients include Linamar and AAM. Usinatech also manufactures high quality power transmission and other parts for marine and sport RVs, heavy equipment, farm equipment and mass transport vehicles.
About AAM
AAM is a world leader in the manufacture, engineering, design and validation of driveline and drivetrain systems and related components and modules, chassis systems and metal-formed products for light trucks, sport utility vehicles, passenger cars and crossover vehicles and commercial vehicles. In addition to locations in the United States (Indiana, Michigan, Ohio, and Pennsylvania), AAM also has offices or facilities in Brazil, China, Germany, India, Japan, Luxembourg, Mexico, Poland, Scotland, South Korea, Sweden and Thailand.
###
Usinatech specializes in high volume, high precision CNC machined parts for North American automotive, sports and marine recreational vehicle, mass transit, agricultural machinery and heavy equipment clients. With particular strengths in power transmission components, Usinatech has Canadian headquarters and main operations in Melbourne, Quebec, and Mexican operations in Ramos Arizpe, Coahuila. Usinatech gears, shafts and power transmission components can be found the products of world-leading brands such as Corvette, Jeep, BRP, Kawasaki, Maserati and John Deere. These demanding clients rely on Usinatech for making the highest quality parts, delivered on time and on budget, year after year. Precisely.
FOR MORE INFORMATION. PLEASE CONTACT US:
MEDIA INQUIRIES:
Davis Gravelsins
Marketing Communications
davis.gravelsins(at)usinatech(dot)com
416-706-7669
BUSINESS INQUIRIES:
Christian Grégoire
cgregoire(at)usinatech(dot)com
 (819) 826-3774