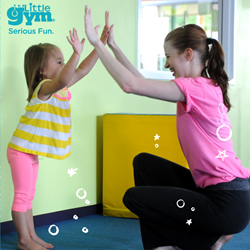 (PRWEB) November 27, 2014
Allowing children to help with chores while they are home from school, and even during school, helps give children responsibility, ownership, boosts self-esteem, and above all, helps parents maintain a somewhat tidy house.
Now, the real question is, how do you encourage your children to want to help? Is there a secret? According to a study published by Child Development Journal, there is. The study found that adults' language can have a dramatic effect on a child's willingness to lend a hand.
The study found that using the word helper as a noun, i.e. "Some children are helpers" as opposed to using it as a verb, i.e. "Some children choose to help" made quite the difference, 29% more difference in fact! The children who heard helping described as a noun, "Some children are helpers" were 29% more likely to help.
The way we talk to our children can play a dramatic effect on how they interpret helping, chores, and activities that don't include making a mess. Next time you ask your child to help out, approach it in a way that make them feel that their help is valuable. It may make a difference!
To view the full article click here: http://www.today.com/moms/learn-secret-word-will-get-your-preschooler-help-clean-2D79599714