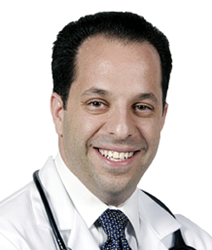 The Path to Wellness can take many different routes and I know people are always looking for new and innovative ways to improve their health.
Boca Raton, FL (PRWEB) November 26, 2014
Nutritional Products International, a global sales and communication firm, is proud to announce Jonathan B. Berger, M.D. as its newest member of its Board of Directors. Dr. Berger is a renowned medial professional, who currently serves as an MDVIP in Boca Raton, Florida. The MDVIP program, started by Proctor and Gamble, sees a physician care for up to 600 patients, as opposed to the average 2,000-3,500 patients found in a traditional primary care practice.
"We are very pleased to welcome Dr. Berger to our Board of Directors," said Mitch Gould, NPI CEO. "His insight and understanding is an invaluable resource for our clients and their products."
NPI specializes in helping U.S. and foreign brands distribute, sell, and promote their brands in the American market. They not only enjoy more than 100 years of retail knowledge but also can tap into the expertise of medical professionals in the fields of anti-aging, sports medicine, and dermatology.
"It's my pleasure to become a part of Nutritional Products International," said Dr. Jonathan Berger. "The Path to Wellness can take many different routes and I know people are always looking for new and innovative ways to improve their health."
Dr. Berger is a graduate of the University of Miami Miller School of Medicine. He is a member of the American College of Physicians. On three occasions, he has been named one of the Best Doctors in America®. Dr. Berger is no stranger to health and wellness as a martial artist with a black belt in Karate. In fact, he is a two-time Amateur Athletic Union, National Champion/Gold Medalist for his age group.
Dr. Berger has a unique perspective on health and wellness as someone who has lived through health challenges in the past. He said those experiences shaped how he practices medicine today.
"It's different being on the other side of the stethoscope," said Berger. "I understand what it's like to feel a lack of control over your health as well as the fear that uncertainty can produce."
Gould, who has worked with such celebrities as Steven Seagal, Hulk Hogan, Ronnie Coleman, and Wayne Gretzky, and Chuck Liddell, understands the importance of bringing unique individuals to NPI.
"As NPI continues to grow, it's important that we continue to strengthen our organization with the finest minds in medicine," said Gould. "We are proud to add such a talented and caring physician to our board."
Nutritional Products International provides companies worldwide with distinctive sales and marketing solutions, enabling their products to enter and be successful in the U.S. market. NPI maintains close relationships with key buyers across the U.S, providing foreign brands with a fast track to the world's biggest marketplace. It's all done in a very cost effective and profitable manner. NPI obtains orders for client products from some of the largest distributors and retailers in the United States, increasing sales in the Dietary Health Supplement, Functional Food, Skin Care, and Nutritional Beverage Industries.
For more information, visit http://www.nutricompany.com