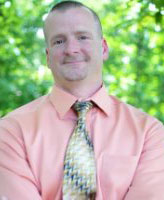 Too many new business owners don't focus on what is really necessary to be successful. Having a dream, some ideas, and capital is not enough. Owners need a clear focus on what it will actually take to keep the doors open and grow their business.
Charles Town, WV (PRWEB) November 25, 2014
Local entrepreneur Brett Hersh, MBA, EA of HBS TAX and Business Experts in Martinsburg, will address the Eastern Panhandle Entrepreneurs Forum (EPEF) on Dec. 4th at the Inn at Charles Town, 5:30 p.m. Don't miss this free opportunity to form a firm foundation for your business with Brett's "5 Pillars of Business Success©," a program designed to help prospective and practicing entrepreneurs understand the challenges and characteristics common to all start-up and small businesses.
Each year, thousands of people think about starting their own business. While some succeed, many, unfortunately, fail. Brett will discuss what it takes to succeed when starting a business, and answer the following questions, common to all entrepreneurs:
● What is "Business Success"?
● What challenges face all business owners?
● What are the 3 distinct stages of business development?
● What are the "5 Pillars of Business Success" © and how can they help my business?
Organized by the economic development authorities in Jefferson, Berkeley and Morgan counties, the EPEF is a non-profit organization of individuals in the business and technical communities that promotes the creation and growth of innovative new businesses in the Eastern Panhandle. Programs are held the first Thursday of each month (except July), rotating between venues in the three counties. The organization is based on the premise that the future economic vitality of our region comes in large part from the emergence of new businesses through entrepreneurship. In order for this to occur, there must be an entrepreneurial culture, a pool of resources to draw from, and successful models to follow.
2014 Sponsors: Accurate Systems, American Public University System, ANW Enterprises, Around the Panhandle magazine, Bank of Charles Town, Blue Ridge CTC, BB&T, City National Bank, Comcast Business Division, Diehl Law Firm, HBS TAX and Business Experts, HMS Technologies, Howard Shockey & Sons, Inc., United Bank, Panorama at the Peak, Mid-Atlantic ProTel, Remax 1st Realty, Specialized Engineering, Triad Engineering, University of Charleston-Martinsburg, WV Manufacturer's Extension Partnership.
For more information call or click: epef(at)jcda(dot)net, 304-728-3255, http://www.jcda.net/entrepreneurs-forum/.