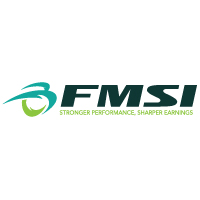 Alpharetta, GA (PRWEB) November 26, 2014
FMSI's November release of Omnix Lobby Tracker™ packs new functionality into our popular enterprise lobby management tool. The theme of the updates contained in Version 4.5 center on user-empowerment—giving users greater flexibility to view data that's relevant to them.
Here's a snapshot of what's included in the latest release:

Detailed cross-sell information can now be viewed for specific product categories, specific users, and specific branches.
Administrators, branch managers, etc. can manage active users in the lobby and sign users out who may have forgotten to logout. The new functionality supports users to promote data integrity within the system.
Enhanced Lobby Detail View provides users more flexibility to quickly create reports that are relevant to their respective organization.
New or existing clients interested in learning more about Lobby Tracker Version 4.5 can email FMSI at clientrelations(at)fmsi(dot)com.