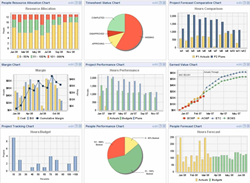 Dulles, Virginia (PRWEB) November 26, 2014
Unanet, a developer of services automation software that helps organizations manage people and projects for improved profitability, has announced that it has renewed its membership, and its Small Business Champion sponsorship, of the Austin Chamber of Commerce in Austin, TX.
Unanet first joined the Austin Chamber in 2013 to support employees located at Unanet's Austin satellite location, and to strengthen its presence in the area. Unanet renewed the membership and sponsorship to continue making valuable connections with professionals and to support the local business community. Membership includes access to networking events, and The Small Business sponsorship includes recognition at the Chamber's two Procurement Fairs and their Small Business Exposition.
Phil Hagemeier, Unanet's Director of Business Development, works out of the Austin location and explains the importance of the sponsorship, "Unanet has over one thousand customers located across the nation in industries such as government contracting, professional services, research, internal IT and other project-based organizations. Our local involvement with organizations such as the Austin Chamber is a great way to reach and support these businesses."
About The Austin Chamber of Commerce
The Austin Chamber of Commerce is a private, non-profit, membership-driven organization comprised of 3,000+ business enterprises, civic organizations, educational institutions and individuals. Its mission is to provide leadership that facilitates the creation of a prosperous regional economy and effective advocacy for its members.
Investing in the Austin community through Chamber membership supports a program of work that includes economic development, education and talent development, public policy, transportation and infrastructure, technology, as well as business attraction, retention, and expansion.
The Austin Chamber builds its program of work around the three core principles an investment in membership brings: business connection, community impact and economic prosperity.
About Unanet:
Unanet is a leading provider of Cloud or On-Premise software for project-based organizations. Unanet delivers skills management, resource planning, budgeting & forecasting, timesheets, expense reporting, billing & revenue recognition, and project management reporting. Over 1,000 organizations rely on Unanet to maximize staff utilization, reduce administrative costs by 90%, improve invoicing by 10X, and support forward decision-making for improved operations.