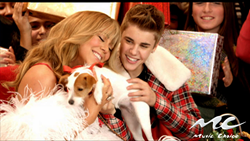 New York, NY (PRWEB) November 28, 2014
Music Choice celebrates the holidays on Music Choice On Demand starting today. Holiday videos are available for free nationally under the Holiday Hits section. Featured in the folder are classic holiday videos from Justin Bieber, Chris Brown, Rascal Flatts Mariah Carey and more! (Directional: Music Choice On Demand>Holiday Hits)
Also new today is non-stop holiday music on the MC R&B Soul Music Channel. Artists featured include: Boyz II Men, Whitney Houston, Mary J. Blige, Anthony Hamilton and many more! The station will feature holiday music 24/7 through December 31, 2014.
Both will join additional holiday music featured on the popular MC Music Channels including:

MC Soft Rock features holiday hits from artists including Rod Stewart, Carrie Underwood, James Taylor, Kelly Clarkson, Michael Bublé and many more along with MC exclusive acoustic versions through December 31, 2014.
MC Romances will feature predominantly Spanish language songs from artists including José Feliciano and Prince Royce as well as English language songs from Harry Connick, Barbara Streisand and more through January 6, 2015.
MC Sounds of the Seasons-will feature traditional holiday songs non-stop through January 6, 2015. Featured on the channel are old time favorites including Nat King Cole, Bing Crosby, Burl Ives, Frank Sinatra, Andy Williams, Mitch Miller, Gene Autry and many more!
For additional information log on to http://www.MusicChoice.com or follow us at Twitter: @MusicChoice | Facebook: http://www.facebook.com/MusicChoice.