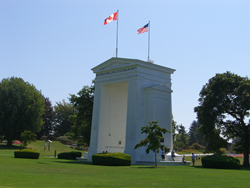 Start this well in advance of travel to Canada.
(PRWEB) November 26, 2014
Pardon Services Canada now has two new services to assist Americans with past criminal records, enter Canada for business or leisure. Canada requires persons with criminal records to seek either a Temporary Resident Permit (TRP) or Criminal Rehabilitation Status in order to legally enter Canada. The experts at Pardon Services Canada have compiled this list to help applicants navigate these two processes.
1. Know all the details of any conviction(s) and any police contact. Be aware that even without a conviction, there is a strong possibility that the arrest or charge will still appear when a criminal record search is conducted.
2. Research the gravity of any conviction. Canada weighs a conviction in the United States against their own legal system statutes. A misdemeanor in the Unites States may be considered a more serious offence in Canada, so do not assume a 'minor' conviction will not be an issue when trying to cross the border. A DUI/DWI in the United States can easily bar a person from entering Canada. A criminal conviction does NOT automatically bar you from entry, but it can make it difficult.
3. Be prepared to pay. In order to file for Criminal Rehabilitation status, Canada can impose an application fee ranging from $200 to over $1000. The amount is tied to the seriousness of the conviction(s). The Temporary Resident Permit application fee is $200 CDN.
4. Fill out your application completely. The application requires you to provide basic information about yourself, your conviction(s), the circumstances or events that led up to the conviction(s), as well as why you believe you are rehabilitated. Be honest. If you lie on your application and conflicting information arises, you may never be allowed entry.
5. Start this well in advance of travel to Canada. Processing times for Temporary Resident Permits are 30 - 45 days, but can be as long as a year for Criminal Rehabilitation Status.
6. Know where to submit the application. It must be mailed to a designated Consulate office. Note this staff will not advise or assist in the preparation of applications, as they are responsible for processing successfully completed applications as expeditiously as possible.
7. Knowledgeable help is available. Pardon Services Canada works with clients in the preparation of Criminal Rehabilitation applications and Temporary Resident Permit applications.
About Pardon Services Canada
An industry leader in helping individuals overcome the obstacles of a criminal record. Since 1989, Pardon Services Canada has successfully assisted over 100,000 Canadians exercise their lawful rights under the Criminal Records Act of Canada, and the Immigration and Nationality Act of the United States. Services include US Entry Waivers, Record Suspensions (formerly called pardons), and fingerprinting. Now also assisting Americans enter Canada with Temporary Resident Permits and Criminal Rehabilitation Status. To get started, call toll free 1-866-972-7366 or visit the website Pardon Services Canada