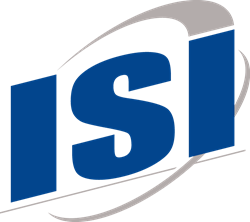 Microsoft Lync is a powerful communication platform and we are proud to continually improve upon our collaboration management solutions to further enhance it
Schaumburg, IL (PRWEB) November 26, 2014
ISI Telemanagement Solutions, Inc., a leading provider of communication management solutions, has been award the 2014 Lync Pioneer Award by Internet Telephony Magazine.
This award comes as a great honor to ISI, who continues to expand its capabilities within the Lync ecosystem. Specifically, ISI offers an integrated collaboration reporting and recording solution for all modes of Lync communication, including voice, video, Lync IM, and conferencing.
By integrating collaboration reporting and recording, Microsoft Lync can be transformed into a collaborative powerhouse capable of offering unmatched potential for enhanced organization, productivity, and training, while satisfying many compliance mandates.
The award acknowledges ISI's continued effort to provide a comprehensive usage management solution. ISI's collaboration reporting and recording solution improves productivity, satisfies most stringent compliance mandates, and enhances Microsoft Lync Response Groups to form an informal contact center.
ISI is a Microsoft ecosystem partner, with a suite of solutions designed to enhance the entire Lync experience. On top of this, ISI offers solutions that are Lync 2010 and 2013 certified. By working with Microsoft, ISI offers collaboration solutions designed to operate specifically in the Lync environment.
"Microsoft Lync is a powerful communication platform and we are proud to continually improve upon our collaboration management solutions to further enhance it," says Mitch Weiss, Director of Unified Communication Products with ISI Telemanagement Solutions, Inc. "The award recognizes that by incorporating ISI's flexible and scalable collaboration reporting and recording solution with a Lync environment, organizations can take Lync's business communication efforts to the next level."
To learn more about ISI's communication management solutions for the Lync environment, visit http://www.isi-info.com.
ISI's Solutions portfolio brings together time-proven technologies for the management of unified communications through wireless and landline Call Accounting & Reporting, Telecom Audit & Optimization, Collaboration Recording (Voice, Video, Instant Message, Screen Capture), Invoice & Inventory Management, Wireless Management, Workforce Management, and Speech Analytics. ISI's facilities, processes, and data security comply with ISO 9001:2008, SSAE 16, HIPAA, Safe Harbor and other important standards.