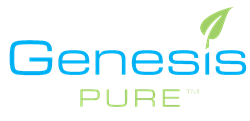 They were very excited and engaged – everyone was so impressed," ~ Bill Shuler
Dallas, TX (PRWEB) November 26, 2014
Visitors experienced an up-close and personal view of the headquarters, located near the charming and historic downtown in Frisco, Texas. The 35,000 sq. ft. corporate office includes an executive wing, president's office, call center, accounting, marketing, warehouse, and more. Coming to the office, December 2nd, is the Will Call area where local Independent Business Owners (IBOs) can collect orders and SWAG, filled with the company's newest promotional items, such as apparel, office accessories, and athletic gear.
Nearly 300 IBOs from around the world, recently toured the facility, getting a firsthand look at the day-to-day operations inside this modern, sleek and eco-friendly interior. IBOs from Korea were privileged to be the first group touring the facility. "They were very excited and engaged – everyone was so impressed," said Bill Shuler, Chief Operations Officer. Genesis PURE provided visitors with a steady flow of Superfruits, including the company's most popular products like GoYin, Goji, Mangosteen, and Acai.
Day two of the tour included U.S. IBOs, and IBOs from Taiwan, Costa Rica, and Japan.
The company employs nearly 100 team members at the corporate office, and recently celebrated its Grand Opening.
About Genesis PURE™
Genesis PURE is a rapidly growing global leader in natural health products. The company's products combined with their proven philosophy of Cleanse, Balance, Build & LOVE, help people to live healthier and more fulfilling lives and are available in 12 countries.