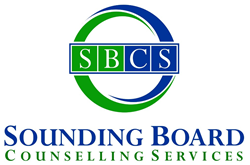 Awareness that anxiety is commonly built on an unsteady foundation of deception will give it less power and make the holidays easier to enjoy.
Toronto, Ontario (PRWEB) November 26, 2014
People are well aware that Christmas holidays can be filled with a series of emotions and intrusive thoughts. Will there be enough money for Christmas? Is there enough time to decorate the house? Is it really necessary to see the entire family over Christmas? According to Mindhealthconnect.org, "Christmas can intensify feelings of grief and sadness. Some people experience feelings of isolation, financial pressures or increased family conflict that can make this a very stressful time of year."(http://www.mindhealthconnect.org.au/beating-christmas-stress-and-anxiety)
Anxiety during the holidays impacts everyone to some degree. Anxiety is generally defined as a feeling of worry, edginess or nervousness. Anxiety can be consuming with symptoms of self-doubt, excessive worry, sleep problems, irrational fears, muscle tension, compulsive behaviours and even panic attacks. While anxiety during the holidays can never be completely eliminated, people can learn how to manage it.
So how does one better manage anxiety?
Traditionally, medical and industry professionals will recommend doctor visits, daily exercise, healthy eating, consuming less caffeine, meditation and having a strong social network. While these conventional approaches are useful and important, they may not be practical for everyone. Healthier eating and daily exercise are major lifestyle changes. These approaches may be difficult to implement during the holidays because people are busier than normal and typically are eating in a less healthy way.
So how does one better manage anxiety?
The answer in short is, "Do not believe what anxiety says."
First, stop and think about the accuracy of anxiety. People with anxiety spend time listening to their inner voices of negativity and self-doubt. For example, think of a stressful event that occurred in recent weeks or months. Did that stressful event or situation play out exactly the way it was imagined? Start making a mental note or a written log of the outcomes. While worrying or distressing may have a degree of truth, anxiety is commonly an inaccurate portrayal of reality.
Second, people are more prone to distorted thoughts when experiencing anxiety or stressful moments. Distorted thoughts are irrational thought patterns that commonly occur when one is anxious. There are many types of distorted thoughts. Some include: absolute thinking, jumping to conclusions, catastrophic thinking, dwelling on the negatives and emotional reasoning. According to the Calm Clinic, "Most people with anxiety don't realize how often anxiety is distorting their mindset. That's because the human brain and cognition are more complicated than it seems. Anxiety changes the chemical messenger levels in our brain, and when it does it causes your mind to perceive things differently, even though it feels entirely natural for you." (http://www.calmclinic.com/anxiety/symptoms/distorted-reality)
And finally, one should be aware that thoughts and emotions are usually short lived. Throughout a typical day, a person will experience thousands of thoughts and numerous emotional shifts. Therefore, thoughts and emotions should not be believed unconditionally.
During the holiday season, these approaches can help put anxiety in a more manageable light. They can be implemented during busy holiday schedules whereas traditional approaches take more of a commitment. Awareness that anxiety is commonly built on an unsteady foundation of deception will give it less power and make the holidays easier to enjoy.
Thomson Scarlett is a Psychotherapist who has been treating individuals and couples for the past six years in private practice. Thomson is the founder of Sounding Board Counselling Services which provides affordable counselling for individuals and couples in the Hamilton and Toronto area. Sounding Board therapists use humanistic and cognitive behavioral approaches and address such areas as low self-esteem, depression, anxiety, communication skills and anger management. Visit Sounding Board Counselling Services online at: http://www.soundingboardonline.com