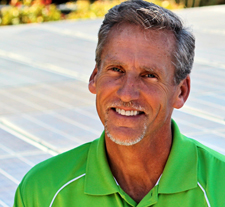 we are specifically focused on making sure that fulfilling this demand is a quality, not quantity, endeavor
Murrieta, CA (PRWEB) November 26, 2014
"It is widely accepted that the solar industry is having a difficult time keeping up with workforce demand," said Steve Fulgham, CEO of IREC-accredited Ambassador Energy, who provides solar photovoltaic (PV) training services for Mission Career College. "Solar is a growing industry, which is great for our economy and the planet. In the big picture, it makes the demand for labor a good problem to have. We are specifically focused on making sure that fulfilling this demand is a quality, not quantity, endeavor."
"We, at Ambassador Energy, are excited to partner with Mission Career College so that we may offer training to veterans and their families through the Post 9/11 G.I. Bill. The solar industry is growing so quickly that we need all hands on deck. It is really fantastic that, through this bill, we can not only reach out to our talented veterans, but their assignees of the educational funds, as well."
The solar PV course offered by Mission Career College and Ambassador Energy is an 80-hour curriculum followed by the North American Board of Certified Energy Practitioners (NABCEP) Entry Level Exam, proctored on the final day of the two-week course. Ambassador Energy has offered a similar five-day course since 2009. The inaugural 10-day course is being offered January 12th through 23rd, 2015 in Murrieta, California, and seats for qualified veterans are still available.
The Veteran Asset (TVA), a 501(c)(3) non-profit organization serving military veterans, is instrumental throughout the process. On the front end, TVA interviews veterans to identify their Military Occupational Specialty (MOS), their interested fields of employment and how they will potentially match up with the needs of TVA's national, regional and local employment partners. On the back end, TVA assists in employment placement by leveraging its relationships within the solar industry.
Interested candidates should visit The Veteran Asset's website.
About The Veteran Asset (TVA)
TVA is a tax-exempt nonprofit 501(c)(3)organization, whose mission is helping U.S. military veterans (Active/Guard & Reserve), obtain careers in the renewable energy sector. TVA recruits, facilitates accredited solar PV training and provides placement services - at no cost to the veteran.
About Mission Career College
Mission Career College's mission is to provide quality career training that empowers our students to succeed in their chosen field. We strive to provide every student with the opportunity to grow as a professional but most importantly as an individual. Mission Career College believes in providing students with opportunities to recognize their potential to succeed and grow in the working industry.
About Ambassador Energy (AE)
AE is comprised of IREC-accredited Ambassador Energy College Solar Training, the Ambassador Energy Agency Program and the installation arm, Ambassador Energy. On staff are NABCEP Certified PV Installers, NABCEP Certified PV Technical Sales professionals [Fulgham/Kelso]. CA licenses include General Contractor B, C10 Electrician and C46 Renewable Energy. Ambassador Energy trains and installs residential and commercial PV systems throughout California and the US.