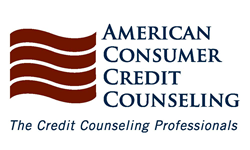 While the holiday can be a success, shoppers need to be cautious of bad deals and traps that are easy to fall into. In order to avoid these, there are steps that they can take.
Boston, MA (PRWEB) November 27, 2014
The morning after Thanksgiving often comes with full bellies and a turkey hangover, but don't let that tryptophan get to you. The day after Thanksgiving also marks consumers' and retailers' favorite shopping day of the year: Black Friday. Retailers open early and offer promotional sales to kick off the buzzing shopping period between Thanksgiving and Christmas, while consumers brave the lines and crowds to take advantage of the deals.
The National Retail Federation predicts that this year 140 million Americans are likely to shop in store or online during Thanksgiving weekend, almost 70 percent of these shoppers plan to shop on the Friday after the holiday. The age group most likely to turn out are Millennials between the ages of 18 to 24, with almost 80 percent planning to shop.
"Black Friday has become an unofficial holiday for consumers, with millions planning to take advantage of retailer's deals," said Steven Trumble, President and CEO of American Consumer Credit Counseling. "While the holiday can be a success, shoppers need to be cautious of bad traps that are easily fallen into such as not planning ahead, comparing prices and most importantly writing down exactly what you need. In order to avoid these, there are steps that they can take."
Before heading out the door to kick off the holiday shopping season, ACCC shares the following guidance on how to save money and truly take advantage of retailers' deals.
Research - Make sure to go in prepared. There are a lot of big ticket items available, and if looking to purchase one, make sure to look into the product. No matter how much of a deal it might seem to be, the quality of the product is the important part. Don't fall victim to buying something just because it's cheap. Take the time to get to know the product and decide if it's the best deal. Also, make sure that as a consumer you are getting more bang for your buck. Retailers often slyly leave out "extras" that are necessary for products that you have to buy after the initial purchase, such as cords or adapters.
Compare - Part of any holiday shopping research should include side by side price comparisons of products that you want to buy. Make sure to see what options are available, or what deals different retailers are running. Go the extra mile and it may result in a significant savings amount.
Plan Ahead - Shopping holidays are not the day to simply go with the wind. Plan ahead, have a strict shopping list, know what is to be purchased and exactly how to get it. When there is a set plan, as a consumer, you are more likely to get the deals you really need, as opposed to ones that might just happen upon you and might not be the best ones for you. Know what product you want, where it is, what the deal is, and especially, who it's for.
Budget - With a plethora of enticing deals, it's easy to splurge on things you might not necessarily need. Make a budget, and no matter what, or how tempted you are to go over it, stick to it.
Beat Crowds - Although many wait until the early hours of the morning, a lot of retailers open their doors before the sun comes up. Check to see where you can go after midnight on Thanksgiving to get a head start. Several retailers are even opening on Thanksgiving to lure shoppers earlier.
Advertisements - Local retailers will often offer to match prices with other stores. However, you need to bring proof of the other store's product and then the store will give you a "lowest-price guarantee." Occasionally, you can try bringing in sales off of websites and see if a local retailer will match it. Just be sure that they are selling the exact same product.
ACCC is a 501(c)3 organization, that provides free credit counseling, bankruptcy counseling, and housing counseling to consumers nationwide in need of financial literacy education and money management. For more information, contact ACCC:

For credit counseling, call 800-769-3571
For bankruptcy counseling. call 866-826-6924
For housing counseling, call 866-826-7180
Or visit us online at ConsumerCredit.com
About American Consumer Credit Counseling
American Consumer Credit Counseling (ACCC) is a nonprofit credit counseling 501(c)(3) organization dedicated to empowering consumers to achieve financial management and debt relief through education, credit counseling, and debt management solutions. Each month, ACCC invites consumers to participate in a poll focused on personal finance issues. The results are conveyed in the form of infographics that act as tools to educate the community on everyday personal finance issues and problems. By learning more about financial management topics such as credit and debt management, consumers are empowered to make the best possible financial decisions to reach debt relief. As one of the nation's leading providers of personal finance education and credit counseling services, ACCC's certified credit advisors work with consumers to help determine the best possible debt solutions for them. ACCC holds an A+ rating with the Better Business Bureau and is a member of the Association of Independent Consumer Credit Counseling Agencies. To participate in this month's poll, visit ConsumerCredit.com and for more financial management resources visit TalkingCentsBlog.com.
###