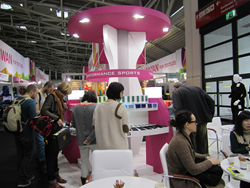 (PRWEB) December 04, 2014
Taiwan Functional Textiles Certification System
To start the new millennium in 2000, the Taiwan Textile Federation (TTF) implemented a broad based certification system the "Taiwan Functional Textiles Certification System," providing a greater level of quality assurance in value added textile development and new product implementation.
Since TTF is in charge of helping those firms which produce innovative and fashionable textiles, the Taiwan Textile Industry has put their efforts on researching and developing synthetic textile in order to make the market more functional and compatible. They represent a collection of value added products from industry to consumer, adding performance throughout the supply chain. The Taiwanese company, as a leader in technology industries such as smartphones, LED, computers and batteries, is trying to integrate their strengths into the textile industry in order to breakthrough the old concepts in the future.
What's next?
When facing issues like global warming, requirements of efficient materials, lacks of energy, different kinds of pollution and so on, Taiwan Textile Industry takes over leadership to make sure the industry will maintain sustainable development. Ranging from the most basic ideas of recycling and production efficiency, the Taiwan Textile Industry takes the lead. One of Taiwanese innovative company helps in the collection of plastic bottles to be converted in to yarn and ultimately garments without dyeing the fabric and the color of yarn, which is available in white, green and mineral colors.
Check out the Taiwan Export Promotion Project.
A direct and focused International Consulting program was started in Taiwan in 1998. The goal of The Taiwan Export Promotion Project (TEPP) is to consult Taiwanese suppliers how best to merchandise their innovative products to the world, visit new customers and invite customers to meet them in Taiwan. Each year the premium companies are selected from a long list of vetted Taiwanese firms, which are brought up to the world for an intensive customer visits, opening new doors and an exchange of valuable information.
Meet us and get to know us.
The Taiwan Textile Industry has made it easier for you to get to know us every year. You can even find us on our informative web site http://365.textiles.org.tw/, Facebook http://goo.gl/a3mStp or get our convenient "app" for all the latest TTF news and events at http://goo.gl/FhEptu.
If you have a textile need, let the TTF know and we will do everything we can to help you fulfill it.