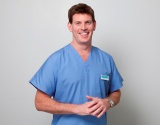 EVLA is an incredible treatment for those suffering with varicose veins and our patients have been delighted with the results.
London (PRWEB UK) 27 November 2014
Cosmedics Skin Clinics' London Vein Treatment Centre offers a comprehensive range of treatments for varicose veins as well as troublesome thread veins. Unsurprisingly, the most popular option to emerge is the new EVLA (Endovenous Laser Ablation), also known as Laser Varicose Vein removal, which offers patients the opportunity to be rid of varicose veins on a straightforward day case surgery.
Laser varicose vein removal has raised the bar in terms of treatment standards, clearly emerging as a better option than traditional vein stripping surgery.
The convenience of 'walk in, walk out' treatment within a day and no hospital stay appeals strongly to anybody who has work or family commitments, as traditional vein stripping surgery involves several nights stay in hospital and 2-3 weeks of recovery at home in surgical stockings. The laser varicose vein procedure is carried out using local anaesthetic and takes 1-2 hours to complete, delivering instantly visible results. Yet this option is no short term solution – in fact, the long term results for this difficult condition are significantly better with laser than traditional surgery.
Cosmedics' founder, Medical Director and Aesthetic Doctor, Dr Ross Perry MBBS explains: "EVLA treatment has been shown to deliver a permanent success rate of 95.4%, which is significantly higher than the traditional vein stripping method which has a 75.7% success rate after 5 years. That's why EVLA is considered the Gold Standard of treatment for varicose veins by the National Institute for Clinical Excellence (NICE) whose guidelines outlined that stripping should no longer be considered except in exceptional circumstances as Laser Thermal Ablation is a far more effective and safe method."
Despite the clear advantages of EVLA, 67% of NHS patients are still treated with vein stripping for those that qualify. Varicose vein treatment is becoming a relative rarity on the NHS as most cases are classified as 'cosmetic', so treatment is largely confined to patients with other complications.
Dr Perry continues: "Even as a cosmetic procedure, EVLA can be life-changing, but for many patients it is much more than a cosmetic issue. It is estimated that over 40% of patients experience discomfort as a result of varicose veins with aching, painful legs and throbbing, bulging veins. EVLA is an incredible treatment for those suffering with varicose veins and our patients have been delighted with the results."
Cosmedics' London Vein Treatment Centre provides EVLA and varicose vein removal treatments in conjunction with a top consultant vascular surgeon.
Treatment is carried out in Cosmedics' surgical treatment facility in South West London, using ultrasound technology both to properly assess and diagnose the condition and then to guide the laser treatment precisely within the vein during the treatment itself.
Although EVLA treatment is the most popular treatment option for varicose veins, the London Vein Treatment Centre also offers micro-surgery for the removal of veins (phlebectomy) as well as options for smaller varicose veins using foam sclerotherapy injections.
The London Vein Treatment Centre is based at Cosmedics' flagship clinic in Putney at 4 Disraeli Road, just off the high street. The clinic is highly convenient for patients living and working in Central and South West London and is easily accessible from Surrey with good local parking and public transport links.
Cosmedics Skin Clinics was established in 2003 and has built up an excellent reputation for cosmetic and medical treatments with mole removal being a particular speciality.
The company achieves high patient satisfaction ratings and have recently received the WhatClinic.com "Five Star Treatment Customer Service Award" after a series of excellent independent reviews.