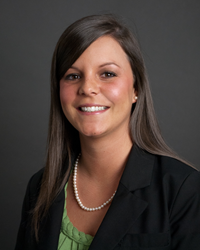 I am delighted for the opportunity to develop the Tenant Screening Division under the Data Facts umbrella
Memphis TN (PRWEB) November 30, 2014
Data Facts Inc.- a nationwide provider of tenant screening, comprehensive mortgage lending, and background screening solutions- recently announced Lindsay Higgins has been selected to lead the Tenant Screening Division.
Data Facts' Tenant Screening division specializes in providing comprehensive screening services for landlords. Data Facts empowers their clients to minimize or even eliminate bad debt risks, property damage, and many other unpredictable incidents.
Lindsay joined Data Facts in 2009, after beginning her career in the banking industry. Over the past five years, she has gained experience in all of Data Facts' divisions, giving her a 360-degree education of the complexity of the industry. Lindsay has repeatedly risen to the challenges put in front of her, and won the company's prestigious Shining Star Award in 2013.
Lindsay is excited to embrace the opportunity the new position offers. "I have learned so much over the past 5 years and look forward to growing with the Tenant Screening Division. I will strive to assist our existing and new clients in minimizing the risk of choosing the wrong tenant. I am delighted for the opportunity to develop the Tenant Screening Division under the Data Facts umbrella."
Daphne Large, Data Facts' CEO,is certain that Lindsay will flourish in her new role. "Lindsay possesses an exceptional customer service focus, as well as a strong commitment to Data Facts' long-term growth. I am confident the tenant screening division will expand rapidly under her guidance."
About Data Facts, Inc.
Since 1989, Data Facts, Inc. has provided clients with information they trust and rely on to reach sound hiring and lending decisions. They specialize in data information for tenant screening, mortgage lending solutions, background screening for employment, and business credit solutions for business credit decisions.
Data Facts provides their clients with both cutting edge, top of the line technology, and personalized support and service. Together, these are the building blocks of their client relationships.
They are NAPBS accredited, SOC 1 and 2 certified, and are active board members of the NCRA. They invite you to experience the Data Facts Difference.
Subscribe to their blog and newsletter to stay abreast of important industry updates.