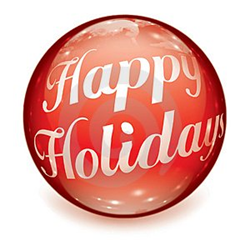 This is a great way for us to reward our loyal customers.
Elmsford, NY (PRWEB) November 27, 2014
New York based Eye Care Associates enters its 15th year in business online as the operator of Clecontactlenses.com, an online e-tailer that sells contact lenses, contact lens removers, contact lens solution, contact lens cases, designer sunglasses and prescription frames.
On Black Friday, CLEcontactlenses.com is offering 8% off all orders plus complimentary shipping, to ignite their holiday sales when the following coupon code is used during check out 742763158.
The partners of CLEcontactlenses.com, said that they feel this is a great way for them to reward their loyal customers as well as welcome a few new ones.
Some consumer's tend to forget the meaning of the holiday and turn into crazed shoppers. It never fails that you hear of multiple injuries on the news, due to Black Friday and how customers get trampled upon while trying to get into the store to get that big discounted item and only having to walk away empty handed, if they are lucky. In most reported incidents, people have walked away with minor bumps and bruises and in the worst case death.
In the mean time, CLEcontactlenses.com would like to wish everyone a safe and Happy Thanksgiving.
CLEcontactlenses.com is located in Westchester County, NY and has been in business online for the last 15 years selling contact lenses, lens removers, contact lens solutions, accessories, designer sunglasses and optical frames.