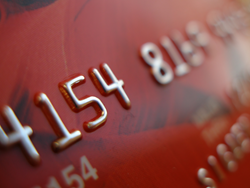 Harrion, ME (PRWEB) November 26, 2014
Although Christmas is hailed as a time of peace and good will, it's unfortunately also a time of great stress for many shoppers. Consumers are in a race with the calendar to buy more gifts in a 25-day period than many buy during the rest of the year combined – all while juggling parties, plays, potlucks, cookie-baking, and tree decorating on top of an already-full schedule.
This holiday stress combined with an above-average number of purchases that are bought on speculation, can give consumers hearts that seem to be two sizes too small when it comes to charging back their credit cards. This can wreck havoc on sellers' merchant accounts, putting their processing power in jeopardy at the very time it's most needed. Fortunately, however, there is a time-proven way to reduce the number of holiday Grinches and encourage people to return, rather than dispute, their unwanted gifts.
Crafting A Return Policy
A good return policy is an excellent first line of defense against chargebacks, particularly during the holiday season when returns are frequent. But the caveat is that it must be a good return policy. Such policies have five distinctive marks:
1. They are easy to find
It does little good for a merchant to have an excellent return policy if the customer is unaware of it. Burying a return policy on a hard-to-find page or placing the link in the footer of the website in small font makes it easy for customers to consider a chargeback as the way of least resistance.
Instead, merchants should make the policy prominent by linking to it from the product pages or by adding it to a main navigational bar. If a business has an exceptional policy, it should let its customers know by creating an eye-catching ad or by highlighting important characteristics using bold text in a visible place. For example, if the company offers an extended return period during the Christmas season, it should note this on the home page, product pages, or another prominent place and include the link to the full policy where customers can see more details.
2. They are easy to understand
A return policy is a binding agreement and must often include legal terminology and complex phrasing for the protection of both parties. However, not all customers need to slog through the legalese. Merchants should make their return policies easy to understand by summarizing all pertinent details before the legal text begins. This can even be on a separate page with a link to the full policy below the explanation.
3. They are easy to implement
If the return process is complicated, expensive, or time-consuming, some customers will opt to charge back the card and keep the item. Merchants should consider including a return shipping label inside the box with the item or offering customers a way to print such a label from their websites. Above all, they should aim to make the return process as easy or easier than the chargeback process.
4. They offer options
Not all items can be returned and some items can only be returned under certain conditions. Electronics, for example, are commonly not eligible for return after they have been opened or used. But this does not have to mean the sale is final. A good return policy will offer options such as partial refunds, store credit, or refunds on unopened items where an unconditional refund is not possible.
5. They are generous
The companies with the highest-rated return policies distinguish themselves by their generous provisions. While what is feasible and advisable varies from company to company, merchants may want to consider offering free return shipping on some or all items, extended return periods on holiday gifts, or no-questions-asked replacements on damaged items.
By having a prominent, easy, and generous return policy, merchants can convince many of their customers that it's in their best interest to return unwanted items instead of contesting them. When customers feel that their needs are being met, their problems are being solved, and their lives are being made easier, they are much less likely to act like the Grinch that stole the merchant account and more likely to complete their transactions in a way that brings mutual good cheer.
About E-Commerce 4 IM:
E-Commerce 4 IM offers credit card processing, web marketing, SSL certificates, and hosting for online merchants. They specialize in helping high-risk vendors, such as nutraceutical, weight loss supplement, e-cigarette, and multi-level marketing vendors, obtain credit card processing solutions that meet their business needs.