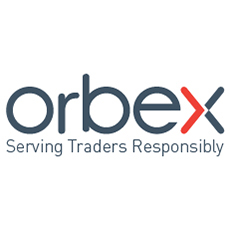 Limassol, Cyprus (PRWEB) November 28, 2014
Leading Forex broker, Orbex, announced the results of their ''Double-Up Profit'' campaign earlier this month, as the campaign drew to an end.
The ''Double-Up Profit'' campaign, which ran between 26th May and 19th October, gave Orbex traders an opportunity to earn double on the profits they earned.
To participate, traders had to deposit a minimum of USD $2,000 and any profits they made would be matched by Orbex in value of up to USD $3,000.
Orbex released the figures of their campaign earlier this month showing a successful campaign giveaway, amounting to $165,000 in cash, ready for withdrawal, to the 87 profitable traders. Each account amounted to an average of $1,896 per account.
Orbex hailed the campaign as a success, as their mission remains to provide traders with a world-class client service, superior trading conditions and a wealth of Forex trading educational material in hopes of aiding traders in making the most informed investing decisions.
Following the end of the campaign and keeping in line with their mission, Orbex has launched a massive educational campaign, 'Trade Responsibly,' which aims to bring into spotlight responsible trading within the Forex industry. With the campaign, Orbex launched a Forex Trader Blog and Forex Library, giving the traders an opportunity to learn more and trade responsibly.
As Orbex closes 2014 with a successful 'Double-Up Profit' campaign, 2015 promises to be a big year for the Forex broker, as they strive to continue providing their traders with excellent client service and superb trading conditions.
About Orbex Ltd:
Founded in 2011, Orbex Ltd. is a growing international Forex broker and investment firm, focusing on currencies, precious metals, commodities, CFDs and Futures.
Orbex is fully licensed and regulated by the Cyprus Securities and Exchange Commission (CySEC) (License number 124/10) and is a member of the Investor Compensation Fund (ICF). Headquartered in Limassol, Cyprus, Orbex also has a representative MENA office in Sharq, Kuwait.
At Orbex, the core of the business is excellence in client support. The main focus is making sure that clients' expectations are understood and met. Because clients are the focus of what Orbex does, they have unmatched client support and some of the best trading conditions on the market. Orbex takes zero commission and offers fixed or variable spreads, so that clients can implement their own trading techniques, however and whenever.
For more information about Orbex, visit http://www.orbex.com
Press Contact:
Milyana Miljkovic
Email: milyana(at)orbex(dot)com
Address: Office 3501, 5th Floor, Maximos Plaza Tower 3
Maximos Michaelidi Street
Limassol 3106, Cyprus
Email: info(at)orbex(dot)com
Tel: +357 25588855
Fax: +357 25588853
End
###