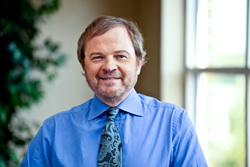 New York, NY (PRWEB) December 03, 2014
Dr. Lance Smith, CEO of Imagine Software, speaking at the 3rd Annual Enterprise Risk Management Congress (ERM) on December 3, 2014 said, "The Achilles Heel for firms without real-time risk capabilities is starkly apparent when markets suddenly change dynamics – leaving firms unable to adapt to the new financial landscape."
Dr. Smith said, "Advances in technology have increased the speed of transactions – and so the risk." He added that, "New regulations mandate accurate, real-time portfolio management and limits monitoring, so firms need to be able to capture risk across the entire enterprise and correct breeches as they occur intra-day – not just at the end of the day."
Dr. Smith noted that traditional enterprise risk management structures need a single risk engine optimized to maintain and deliver consistent global data – which will be the challenge as firms look to ensure the safety and stability of assets.
The Third Annual ERM Congress is focused on the challenges of maintaining an effective enterprise risk management framework and will provide insight from industry experts on best practices from risk management to stress testing, for institutions both above and below the $50Bn thresholds.
***
About Imagine Software
Imagine Software is a leading provider of real-time portfolio management, risk and regulatory solutions for the world's most prominent banks, broker dealers, hedge funds, asset managers, pension funds, and funds of funds looking to maximize returns, minimize risk, and improve transparency. Imagine was founded in 1993 and remains privately held, with professionals worldwide setting the standard for innovative risk and technology solutions. Imagine was the first to launch a cloud-based portfolio and risk management system in 2000 to make it easy for clients to access and customize the firm's extensive data, analytics and products. Imagine provides institutional-grade functionality, broad cross-asset instrument support and the ability to employ and scale any trading strategy for businesses of all sizes and complexity. Imagine is used by customers in more than 25 countries throughout the Americas, Europe and Asia-Pacific regions. Headquartered in New York City, Imagine has offices in Hong Kong, London, and Sydney.
For more information, visit http://www.imaginesoftware.com or contact Imagine Software at 212-317-7600, and follow us on Twitter and LinkedIn.