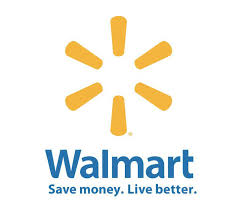 We started with some fundamental terms that Walmart suppliers need to know and plan to expand this resource over time. - Paul Warren, VP of Consulting
New York, NY (PRWEB) December 02, 2014
Enhanced Retail Solutions (ERS), a leading provider of retail consulting and analytic software, has just released Walmart/Retail Link Terminology Guide a new resource for both their clients as well as industry members alike.
Many of those new to working with Walmart can find themselves overwhelmed by the terminology required for supplier reporting. ERS has many clients in this position and in an effort to ease the language barrier have released a guide featuring some of the most frequently used terms. This list details terms like Deseasonalized Demand, Current Stock in Warehouse Quantity and Safety Stock among others.
The release of this resource is just another of the many ways the ERS team is working to optimize the jobs of suppliers in this challenging retail environment. "We started with some fundamental terms that Walmart suppliers need to know," explains Paul Warren, VP of Consulting, "and plan to expand this resource over time."
Ultimately, the company wishes to continue releasing helpful industry resources, and is pleased with their current offering – which includes Retail Math & Definitions and information on Sales Curves. As more resources are added, the company is cementing itself as a helpful industry partner.
About Enhanced Retail Solutions LLC:
Enhanced Retail Solutions is a New York based software and consulting firm specializing in retail analysis and Demand Planning for the manufacturer and their retail partners. ERS' state of the art software tools and consulting deliver critical data quickly, easily and cost effectively, adding over one hundred million dollars to their clients' bottom line. ERS' broad customer base includes industry leaders in the Electronics, Consumer Products, Apparel, Footwear, Home Textile, Toy, Home Decor, Home Improvement, Housewares and Food Industries. For more information, visit http://www.EnhancedRetailSolutions.com/.