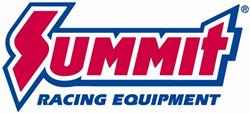 Tallmadge, OH (PRWEB) December 05, 2014
T-Rex designs and manufactures all of its grilles in the USA to ensure the highest standards of fit, finish, and structural integrity. T-Rex backs its grilles with a lifetime structural warranty and a three-year warranty on the finish. Summit Racing offers a large selection of T-Rex grilles and inserts including:
Billet Grille Inserts
These billet grille inserts come in classic horizontal bar and vertical bar styles that give a touch of elegance to any truck. The grilles are manufactured from high-quality billet aluminum and are available polished or with a black powdercoat finish. Available for 1981-2014 Chevy/GMC, 1999-2014 Ford, and 2002-14 Dodge trucks.
Upper Class Series Grilles
Upper Class Series Grilles practically ooze class. They have a full-form, 304 stainless steel mesh insert and a sturdy, 12-gauge, laser-cut stainless steel frame. You can get your Upper Class Grille fully polished or black powdercoated. They're available for 1999-2004 Ford F-250/350 Super Duty, 2007-15 Chevy/GMC, and 2007-14 Jeep Wrangler.
X-Metal Grille Inserts
These grilles feature 304 stainless steel/carbon steel construction with a woven wire mesh surrounded by a 12-gauge steel frame with studs around the perimeter. A Big X-Metal grill badge is included. Your choice of polished or black powdercoat finishes. They're available for 1999-2014 Ford, 2003-13 GMC, 2007-14 Chevy, 2011-14 Ram, and 2005-14 Toyota.
Summit Racing offers other T-Rex grilles and grille inserts, hood scoops, billet side vents plus grille inserts for ATVs and UTVs.
SEE ALL T-REX PRODUCTS AT SUMMIT RACING
Summit Racing Equipment
http://www.SummitRacing.com
1-800-230-3030