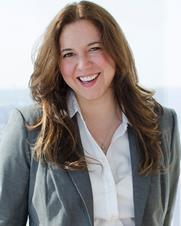 It's truly an honor to be recognized by the Hudson Valley Builders Association.
NEW CITY, N.Y. (PRWEB) December 12, 2014
Better Homes and Gardens Rand Realty is proud to congratulate Michelle Coletti of our White Plains office on her recent acceptance of the Hudson Valley Builders and Remodelers Association 2014 Pinnacle Award for Realtor of the Year.
"It's truly an honor to be recognized by the Hudson Valley Builders Association," said Coletti. "It is such a forward-thinking, well-run organization with its finger on the pulse of the future of building and development within Westchester and the Hudson Valley region."
Coletti's contributions to Westchester County include completing several multi-family rental projects that have amounted to thousands of leased luxury units, which have yielded profitable investor and developer assets.
In a previous collaboration, Coletti has worked with VibeLiving.com to establish relationships with ArtsWestchester.org, as well as the White Plains Business Improvement District. With White Plains' new luxury rental property, La Gianna, Coletti helped in putting a satellite art exhibition in place called "Urban Expressions," which is made up of well-known local artists and serves as an added amenity and cultural boost for the town.
"I sincerely appreciate the HVBA's recognition of my role in new development within the Hudson Valley," said Coletti.
About Better Homes and Gardens Rand Realty
Better Homes and Gardens Real Estate - Rand Realty, founded in 1984, is the No. 1 real estate brokerage firm in the Greater Hudson Valley, with over 25 offices serving Westchester, Rockland, Orange, Putnam and Dutchess counties in New York, as well as Bergen, Morris, and Passaic counties in New Jersey.
Rand Realty has more than 800 residential real estate sales associates, as well as a commercial real estate company (Rand Commercial Services) and the Hudson United Group, which provide residential mortgage lending, title services, and commercial and residential insurance.
The companies can be found online at http://www.randrealty.com, http://www.randcommercial.com and http://www.hudsonunited.com. Rand Realty can also be found and interacted with on Facebook and Twitter.