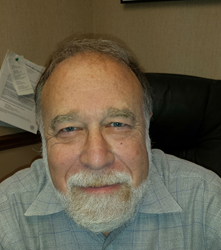 Vienna, VA (PRWEB) November 26, 2014
New patients who are suffering from receding gums can now lower their risk of related health problems by visiting Dr. Richard Goldin at his office in Vienna, VA, for gum grafting. This procedure can eliminate root exposure and gum pocket gaps, reducing discomfort and the risk of periodontal health complications. Treatment also gives Dr. Goldin the opportunity to determine whether the gum recession is occurring due to an underlying health problem that also requires treatment.
Gum recession is not simply a cosmetic concern; it can have serious health consequences as well. Recession can leave teeth less protected and vulnerable to trauma, infection, or decay. Severe recession can expose the roots of the teeth, further increasing the risk of these problems. Recession can also undermine tooth stability. Additionally, many patients in Vienna, VA, experience receding gums as an early sign of periodontal disease, which can have many serious health consequences, including tooth loss and bone density decreases. Dr. Goldin encourages patients to take these various health risks seriously and seek treatment for gum recession promptly.
Gum grafting can help prevent various health issues associated with gum recession. This procedure utilizes harvested gum tissue to extend the receding gumline. To perform the procedure, Dr. Goldin can manipulate existing gum tissue, take tissue from the roof of the patient's mouth, or obtain tissue from a tissue bank. Dr. Goldin stiches this harvested tissue to the receding gum tissue to protect the roots of the teeth and correct deepening gum pockets. After the procedure, patients may need to adjust their eating and oral hygiene routines for a week to allow the graft to heal in place. However, many patients can return to work and resume normal activities within a few days.
Many people in Vienna, VA, may not notice that they have receding gums because the condition develops slowly. Dr. Goldin recommends that patients watch for changes in the length of their teeth, the appearance of the teeth toward the root, and the development of pockets around the gums. Other changes in periodontal health, such as inflammation or bleeding, are also cause for concern. People who notice these signs are encouraged to call Dr. Goldin's office and schedule a consultation to determine whether they may need gum grafting or other periodontal treatments.
About the Doctor
Richard Goldin, DDS is a periodontist offering personalized dental care for patients in Vienna and Manassas, VA. Dr. Goldin received his certificate in Periodontics from New York University and continues to take education courses. He is the dental director of the Medical Mission of Mercy USA, a medical and dental non-sectarian mission that travels to the Philippines each year. Dr. Goldin offers patients state-of-the-art periodontal care with a gentle and conservative approach. He works hard to ensure each patient receives the care they need without unnecessary procedures or cost and offers a variety of periodontal services, including dental implants, bone grafting, gum grafting, periodontal plastic surgery, sedation, TMJ, bruxism, and osseous surgery. To learn more about his dental services, please visit http://www.richardgoldindds.com and call 703-991-0950.