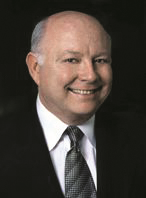 "He is a seasoned real estate veteran, and extremely well networked within the north bay....Tim will lead us to success and solidify the Intero brand in this new region." - Tom Tognoli, President and CEO of Intero.
Cupertino, CA (PRWEB) December 01, 2014
Intero Real Estate Services, Inc., a Berkshire Hathaway affiliate and wholly owned subsidiary of HomeServices of America, Inc., has opened a new location in San Francisco. Tim Murray will take the helm as Vice President and Managing Officer of the San Francisco regional area.
Kicking off Intero's Northern expansion with an office near Levi Plaza, Murray and his team will focus on the high-end introducing Intero's luxury division, Prestigio International. In addition to the city by the bay, the initial office will serve South San Francisco, as well as the North Bay areas of Marin and Sonoma County and will act as the launching pad for Intero's continued growth within this market.
"With Tim's vast experience in paving the way for new ventures in the San Francisco area, we are thrilled to have him joining the Intero team," says Intero Real Estate Services Founder, President and CEO Tom Tognoli. "He is a seasoned real estate veteran, and extremely well networked within the north bay. With his experience I'm confident Tim will lead us to success and solidify the Intero brand in this new region."
Murray comes to Intero with an extensive background in luxury real estate specifically in the San Francisco area. Prior to coming on with Intero, he established and grew Alain Pinel Realtors as the Regional Manager for San Francisco, Marin and the Wine Country from 2007-2014. He was President and CEO of Pacific Union GMAC Real Estate from September 2003 to early 2007 – a firm he started with in 1978 by selling condominiums. After his first stint with Pacific Union, Tim left the company for a management position with McGuire Real Estate in 1989. There, he managed the downtown office and two prestigious condominium developments on Russian Hill and Nob Hill. Tim subsequently went on to open two offices in Lake Tahoe for Dickson Realty, the largest independent real estate firm in Northern Nevada. Tim returned to San Francisco in March 2003 when he accepted the position of VP Branch Manager at Pacific Union's Civic Center branch.
"I'm excited to take on the challenge of establishing the innovative and influential name of Intero into The City." States Murray. "My passion for this business combined with a progressive leadership team will surely put Intero on the map in the high-end of San Francisco and the North Bay."
In addition to his extensive background, Murray has also served on numerous luxury real estate panels in the U.S., England, and New Zealand. He set up an apprenticeship program in London at Christie's Great Estates, an 18-month, state-of-the-art apprenticeship program that teaches agents to sell and market exceptional properties. Tim was a member of the Board of Directors of the San Francisco Association of Realtors and serves on the advisory council for the Board of Regents, Bay Area Chapter, of Who's Who in Luxury Real Estate.
Murray is also very committed to public service and local philanthropy having served on multiple boards and councils and contributed to organizations both locally and internationally. Murray currently serves on the board of directors for Mercy Housing of California and serves on the President's Council of Gladstone Institutes in Mission Bay.
Tim Murray
Vice President & Managing Officer
tmurray(at)interorealestate(dot)com
415.385.9403
1700 Montgomery Street
San Francisco, CA 94111