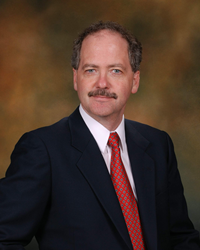 Kansas City, MO (PRWEB) December 01, 2014
Income-starved investors now have a new option with today's launch of American Century Multi-Asset Income Fund (AMJVX-Investor Class). Managed by the same team responsible for American Century Investments' popular target date, target risk and strategic allocation portfolios, the new Multi-Asset Income Fund is designed for investors seeking sustainable monthly income from a diversified portfolio consisting of a mix of domestic and foreign fixed income and equity investments. While the fund is not required to allocate its assets in any fixed proportion, over the long term, its equity allocations are expected to range from approximately 20-to-60 percent of the fund's assets, with the fixed income portion ranging from approximately 40-to-80 percent.
"Multi-Asset Income combines the top-down asset allocation expertise on my team with the bottom-up security selection skills from across American Century's various disciplines in pursuit of the best income-generation opportunities," said Scott Wittman, chief investment officer for asset allocation and disciplined equity. "While typical sources of yield such as U.S. high yield bonds and dividend-paying stocks of domestic companies are expected components of the fund, we are casting a much wider net in our quest to generate sustainable monthly income for investors."
According to Wittman, Multi-Asset Income will dynamically allocate across multiple income-producing asset classes. Within equities, the team has the latitude to invest in global dividend-paying stocks, utilities, convertible securities, preferred stock, global REITs and master limited partnerships. The fixed income component spans the U.S. and non-U.S. bond market, with specific emphasis on income-oriented sectors, including high yield, developed and emerging market debt, currencies and mortgage-backed securities.
While the Multi-Asset Income portfolio seeks income as its primary objective, long-term capital appreciation is a secondary objective. The portfolio management team factors in total return and risk in an attempt to enhance the potential for sustainable income. Consideration of total return is important in order to maintain the growth of capital above inflation, according to Wittman. The team strives to manage the dominant risks inherent in multi-asset income-focused portfolios, including equity risk, interest rate risk and credit risk.
In addition to Wittman, the portfolio management team includes Senior Portfolio Manager Richard Weiss and Portfolio Managers Radu Gabudean, Ph. D. and Scott Wilson. They work in consultation with asset class specialists on the Fundamental Value Equity, Disciplined Value Equity, Global Fixed Income and Global Real Estate teams, as well as the firm's Asset Allocation Committee, which includes American Century's Co-Chief Investment Officers Victor Zhang and David MacEwen and all discipline CIOs.
Multi-Asset Income's effective date is today, Dec. 1, 2014, and is offered in multiple share classes: Investor (AMJVX), Institutional (AMJIX), A (AMJAX), C (AMJCX), R (AMJWX) and R6 (AMJRX). Available to individual investors and through financial intermediaries, Multi-Asset Income is expected to be categorized as a "Conservative Allocation" fund by *Morningstar.
American Century Investments is a leading privately-held investment management firm, committed to delivering superior investment performance and building long-term client relationships since its founding in 1958. Serving investment professionals, institutions, corporations and individual investors, American Century Investments offers a variety of actively managed investment disciplines through an array of products including mutual funds, institutional separate accounts, commingled trusts and sub-advisory accounts. The company's 1,300 employees serve clients from offices in New York; London; Hong Kong; Mountain View, Calif. and Kansas City, Mo. Jonathan S. Thomas is president and chief executive officer and Victor Zhang and David MacEwen serve as co-chief investment officers. Through its ownership structure, more than 40 percent of American Century Investments' profits support research to help find cures for genetically-based diseases including cancer, diabetes and dementia. For more information, visit http://www.americancentury.com.
# # #
*©2014 Morningstar, Inc. All Rights Reserved. The Morningstar Category identifies funds based on their actual investment styles as measured by their underlying representative holdings (portfolio statistics and compositions).
You should consider the fund's investment objectives, risks, charges and expenses carefully before you invest. The fund's prospectus or summary prospectus, which can be obtained by visiting americancentury.com, contains this and other information about the fund, and should be read carefully before investing.
There is no guarantee that the investment objectives will be met. Diversification does not assure a profit or protect against a loss of principal.
Investment return and principal value of security investments will fluctuate. The value at the time of redemption may be more or less than the original cost. Past performance is no guarantee of future results.
International investing involves special risks, such as political instability and currency fluctuations. Investing in emerging markets may accentuate these risks.
The lower rated securities in which the fund invests are subject to greater credit risk, default risk and liquidity risk.
Glossary
Convertible securities are securities that can be converted at the investor's choice into other investments, normally into shares of the issuer's underlying common stock. Convertibles are typically issued as bonds or preferred stock. Convertible bonds, which provide an ongoing stream of income, can be converted into a preset number of shares of the company's common stock and have a maturity date. Unlike common stock, which pays a variable dividend depending on a corporation's earnings, convertible preferred stock pays a fixed quarterly dividend. It can be converted into common stock at any time, but often are perpetual.
Emerging Markets (EM) Debt is debt issued by countries whose economies are considered to be developing or emerging from underdevelopment.
High-Yield Bonds are fixed income securities with lower credit quality and lower credit ratings. High-yield securities are those rated below BBB- by Standard & Poor's.
Master Limited Partnerships (MLPs) are publicly traded, generally higher yielding securities of enterprises that engage in certain businesses, usually pertaining to the use of natural resources
Mortgage-Backed Securities (MBS) are a form of securitized debt that represents ownership in pools of mortgage loans and their payments.
Preferred Stocks are financial instruments that have characteristics of both debt (fixed dividends) and equity (potential appreciation).
Real estate investment trusts (REITs) are securities that trade like stocks and invest in real estate through properties or mortgages
Yield (as applied to bonds and other fixed-income securities) is a rate of return on those securities. There are several types of yields and yield calculations.
©2014 American Century Proprietary Holdings, Inc. All Rights Reserved.
American Century Investment Services, Inc., Distributor.