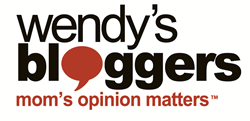 Our research shows that almost all Mom Bloggers are not only familiar with Idahoan, but are also avid consumers.
New York, N.Y. (PRWEB) December 01, 2014
Idahoan Foods has teamed up with Wendy's Bloggers, a bridge for brands to connect with influential Mom Bloggers, to manage "Idahoan On Your Table Review & Giveaway," an outreach initiative for a select group of Mom Bloggers.
"Idahoan has been delivering delicious potatoes for more than 50 years," said Ryan Ellis, Idahoan's Director of Retail Marketing. "Our research shows that almost all Mom Bloggers are not only familiar with our brand, but are also avid consumers. We're thrilled that our participating Mom Bloggers want to share their genuine passion for Idahoan with millions of Moms."
Each Mom Blogger received 20 pouches of assorted Idahoan Flavored Mashed Potatoes, including Idahoan Buttery Homestyle, Idahoan Four Cheese, Idahoan Loaded Baked®, Idahoan Baby Reds®, and Idahoan Roasted Garlic along with a deck of Idahoan playing cards and a premium bowl.
The Mom Bloggers are using the assorted flavors to prepare Idahoan-inspired recipes, which will be the focus of their reviews. They also are hosting giveaways for readers to win the same products they received. The giveaways will be live through December 29, 2014.
"With convenient preparation, homemade taste and a variety of flavors, Idahoan has the key essentials that resonate with Mom Bloggers," said Wendy Hirschhorn, CEO of Wendy's Bloggers. "It's a brand that rallies their families around the dinner table and they know how important that is for Moms."
According to Vera Godley, one of the participating Mom Bloggers and owner of Chat With Vera, "Not all instant mashed potatoes are created equal and that's why years ago Idahoan became my go-to product when I wanted great-tasting mashed potatoes in a flash. Today Idahoan has even more varieties and I'm delighted to let my readers know how versatile these little pouches of Idahoan Flavored Mashed Potatoes can be."
# # #
About Wendy's Bloggers
Wendy's Bloggers is a bridge for brands to create valuable relationships with influential Mommy Bloggers and their followers. It is the brainchild of Wendy Hirschhorn, a senior publicist with 25 years of experience, who has worked with national and global companies including, Balance Bar, Colavita USA, Dr Pepper, Ernst & Young, Louis Vuitton, Pirate's Booty, Pfizer, Pier 1 Imports, Sam Adams Beer, Snapple and Verve Music Group. For more information, visit http://www.wendysbloggers.com or contact Wendy at 212-826-8790 or wendy(at)wendysbloggers(dot)com.
About Idahoan Foods
Idahoan Foods is a grower-owned company in Eastern Idaho which began over 50 years ago. Idahoan uses 100% Idaho potatoes in all of its products. The rich, volcanic soil, warm days, cool nights and mountain water from the area offer the perfect conditions for growing high-quality potatoes. Idahoan uses a proprietary one-pass process in dehydrating these potatoes which allows them to retain the authentic, homemade taste and texture without the hassle of washing, peeling, boiling and mashing. In fact, families can enjoy our mashed potatoes in as little as 4 minutes. Simply put, Idahoan is in the business of making lives easier.
Today, Idahoan offers a full range of products including flavored mashed, original mashed and casserole style dishes such as Scalloped and Au Gratin. Flavored mashed options range from traditional tastes such as Buttery Homestyle and Loaded Baked to more adventuresome varieties such as Bacon Cheddar Chipotle and White Cheese. Idahoan also offers its top varieties in convenient microwaveable cups which are ready in 90 seconds and perfect for an on-the-go lifestyle.
For more information, visit http://www.idahoanfoods.com or follow us on Facebook http://www.facebook.com/idahoanfoods.