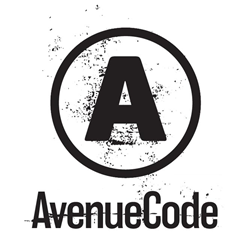 "We believe we will change the way companies build leaders in the project management industry." - Zeo Solomon, CEO and founder of Avenue Code
San Francisco, CA (PRWEB) November 26, 2014
Avenue Code is the first official Silver Sponsor of the of the Project Management Institute San Francisco chapter's 40th anniversary gala for 2015. The gala takes place February 10th, 2015 - more information can be found here. Avenue Code will continue to be a key supporter of the training and mentorship provided by the Project Management Institute in both their San Francisco and Silicon Valley chapters.
This is just the start of Avenue Code's upcoming plan to meet the changing demands of the project management industry for the new year. Agile project management from infrastructure to applications is one of the top ten trends for 2015. Avenue Code has seen this trend mature while leading the global adoption of agile project management through their current list of Fortune 100 clients. Avenue Code is prepared for an increase in demand for agile project management professionals in 2015, and are aware that there is currently a talent acquisition problem within the industry due to the steady increase in agile adoption.
"The demand for talented agilist project managers has already surpassed the available supply of project management professionals," said Zeo Solomon, CEO and founder of Avenue Code, "with the combined sponsorship of the Project Management Institute and upcoming public release of our new program in the coming months, we believe we will change the way companies build leaders in the project management industry."
A decreased talent pool and spike in demand for agilist project managers is just one of the projected trends Avenue Code is available to speak about. Zeo Solomon is available to discuss the trends Avenue Code foresees in agile project management for 2015.
About the Project Management Institute:
The Silicon Valley Chapter is a regional component of PMI and a resource for all aspects of project management leadership and information in California's Silicon Valley (south end of San Francisco Bay). See more at:
http://www.pmisv.org/index.php/about-us/introduction#sthash.oWZ3rHou.dpuf
About Avenue Code:
Avenue Code is a full-service information technology consulting and development organization that specializes in Agile Methodologies (http://www.avenuecode.com). We serve Fortune 100 e-commerce companies, with a breadth of experience in ecommerce, omni-channel technology, and mobile development. Our solutions help our clients build sustainable success.
For more information contact:
Sydney Burns, Public Relations Manager
Avenue Code
408-656-2929
http://www.avenuecode.com