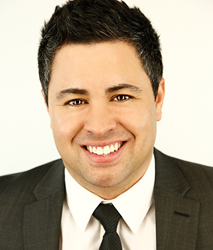 Without a doubt the best value on the market.
Toronto, Ont. (PRWEB) November 28, 2014
Ten-year real-estate veteran Michael Sensing was frustrated with the technology tools he'd cobbled together to help him find and cultivate customers in Goldsboro, N.C.
"I had built a couple of WordPress sites and had a high-end website, but I couldn't really get them to work together," said Sensing, an agent with Goldsboro's Berkshire Hathaway McMillen & Associates Realty. "It was a constant battle."
When a friend suggested a real estate website from WebsiteBox, Sensing was skeptical. The company's $99 one-time price sounded great, but he was concerned he wouldn't get the features he needed.
What Sensing needed was a robust Customer Relationship Management (CRM) system that included drip marketing campaigns to automate his follow ups and turn prospects into clients. After trying WebsiteBox, Sensing said he was, admittedly, impressed.
"I was quickly able to create my website and then customize it to fit my needs," he said. "WebsiteBox offers the most comprehensive package of tools that I've seen. There is a whole suite of marketing tools that can be used 'as is' or to easily customize."
Using WebsiteBox's Content Ready Drip Marketing Campaigns and Action Plans tool, Sensing set up his custom campaigns. His database steadily grew and he tracked his results: In less than four months, he'd collected more than 300 prospects and had four sales pending. The online marketing effort was so successful that he hired a marketing assistant to help him keep up with the inquiries.
"WebsiteBox allowed me to get rid of several expensive programs and put all my efforts into a single platform so I can concentrate on generating leads and closing sales," Sensing said. "It's without a doubt the best value on the market."
About WebsiteBox
WebsiteBox offers do-it-all real-estate websites for a one-time $99 fee – the lowest price in the market. More information is available at the WebsiteBox website, and by contacting Marketing Manager Chad Bhalla at chad.bhalla(at)websitebox(dot)com, or (866) 857-1657 x1113.