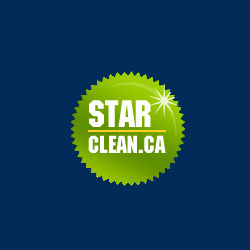 When asking for a free estimate, customers can inquire about any or all of the services offered by Star Clean.
Toronto, ON (PRWEB) November 28, 2014
Star Clean Services is now offering no obligation estimates to commercial companies in the Greater Toronto Area. Businesses looking for professional cleaning and maintenance services can meet with a representative from Star Clean and discuss their cleaning needs. The information and estimates offered by Star Clean is done so with absolutely no obligation. These estimates are done based on the tasks needed, an evaluation of the building, and more. This guarantees that the quote is adequate and includes every service desired.
Star Clean has a number of advantages over other commercial cleaning services. One of these advantages that has won over a number of businesses is the fact that Star Clean uses only eco-friendly products. This creates a healthier work environment for employees and customers. Using these products also helps reduce the number of potentially dangerous chemical spills.
When hired to perform cleaning or maintenance, Star Clean representatives make it a point of communicating with the client on a regular basis. This ensures that the client is pleased with the work being provided and requires no changes or has found any issues with the work being done. This also allows clients to add or drop services as necessary. All products used are supplied by Star Clean.
When asking for a free estimate, customers can inquire about any or all of the services offered by Star Clean. These services are available year-round and for clients of any size. These services include facility cleaning, carpet and upholstery cleaning, and window cleaning for standard office buildings. Star Clean also provides cleaning services for specialized areas, such as construction sites and warehouses. Event cleaning for parties, holidays, and special events is also available. Businesses moving in or out of a building can also hire Star Clean to handle pre-move in or post-move out cleaning. All of these services can be scheduled for a one-time occurrence or for daily, weekly, bi-weekly, or monthly cleanings.
Customers who would like to know more about the services offered by Star Clean or who want to arrange for a free estimate can contact the company through the Star Clean website or by phone. A representative will take all of the necessary arrangements and then schedule a time to visit the office or other area where the cleaning services are required to get an idea of the scope of the project. Customers will have a quote within a short amount of time.
About Star Clean Services:
Star Clean Services offers professional cleaning and maintenance services for commercial buildings in the Greater Toronto Area. The business focuses on providing the best quality services that meet and exceed clients' expectations, while staying within budget. Cleaning staff are available 24/7. Cleaning services can be scheduled or arranged the day services are needed. More information can be found online at http://www.starclean.ca.