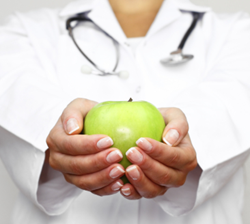 ATLANTA, Ga. (PRWEB) November 26, 2014
Professional Photographers of America (PPA) announced the open enrollment period for qualified health insurance plans has begun. December 15, 2014, is the last date to enroll for coverage that starts January 1, 2015.
"PPA is very excited to announce that this year, several healthcare providers who chose to sit out last year and not offer plans, have now chosen to get back in," said Kristen Hartman, PPA director of member value and experience. "This is great news for PPA photographers, as more competition amongst insurance companies goes a long way in keeping your policy premiums down."
Since 2013, PPA has partnered with Pallay Insurance Agency, Inc. to secure affordable and quality medical and dental coverage*. PPA provides for members several webinars that cover the basics in the quest to become insured. (*coverage not available in MA)
After open enrollment ends, Pallay can still offer Limited Benefit Fixed Indemnity and Short Term Medical Insurance Plans to PPA photographers looking for some form of health coverage. While these plans are not qualified healthcare plans, they do provide benefits that help get by with medical expenses until the next open enrollment period.
These health and medical insurance benefits are exclusive to PPA photographers. To learn more on joining PPA, visit PPA.com/join.
About PPA:
Professional Photographers of America (PPA) is the largest international non-profit association created by professional photographers, for professional photographers. Almost as long-lived as photography itself, PPA's roots date back to 1869. This nonprofit assists more than 27,000 members through protection, education and resources for their continued success. See how PPA helps photographers be more at PPA.com.