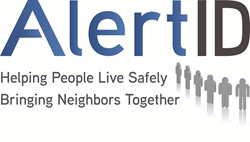 (PRWEB) November 26, 2014
The latest news and travel reports show that the East Coast and Midwest states can expect a wintry storm this holiday. The day before Thanksgiving is the busiest travel day of the year, followed closely by the Sunday after. According to AAA Travel, approximately 46.3 million Americans will travel 50 miles or more from home during the Thanksgiving weekend – an increase of 4.2% since 2013. Nearly 90% of those travelers will travel by car and likely enjoy Thanksgiving gas, which is 43 cents per gallon lower than the average in 2013. "State Police said the speed limit on the Mass. Pike from the New York line to Interchange 7 in Ludlow had been reduced to 40 miles per hour. State officials have urged people to drive safely in the first major snowstorm of the season, usually a time where people have to brush up on their wintry weather driving skills." – Boston Globe
Check out these quick tips on how to keep you and your family safe on the road this holiday season:

Keep your gas tank full – The last thing you want to happen is to get stuck in a winter storm with no gas and miss Thanksgiving dinner
Keep your headlights on – This will increase your visibility while driving through a storm. If you are driving long distance, then you should consider stopping periodically to clean your headlights of any mud and dirt
Keep your windows clear – Passing vehicles can spray your window with mud and slush. AlertID encourages you to replace your worn windshield-wiper blades with winter blades to fight snow and ice build-up if the weather is harsh.
Keep extra water and food – Prepare for the worst, and expect the best. AlertID encourages everyone driving during a winter storm to keep extra snacks and water in the car to stay nourished and hydrated.
Keep calm – In the event that your car skids you should: 1) slowly take your foot off the gas pedal, 2) do not use your brakes, and 3) steer your vehicle in the direction you wish to travel.
The AlertID team wishes you and your family a safe and Happy Thanksgiving!
Sources:
http://newsroom.aaa.com/2014/11/aaa-46-million-americans-celebrate-thanksgiving-holiday-getaway-since-2007/ (AAA News Room)
http://calstate.aaa.com/auto/car-traffic-safety/winter-driving (AAA Winter Driving Tips)