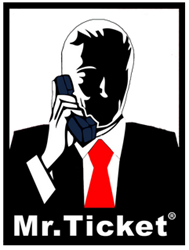 Crime, theft, and even suicides are also on the rise during the months of November and December
Encino, CA (PRWEB) November 26, 2014
Data from previous years has indicated that the number of people who drive under the influence of alcohol tends to increase exponentially during the holiday season, and the experts at Mr. Ticket are already bolstering their staff to prepare for an expected influx of DUI cases. The Californian law firm, which specializes in providing legal aid for traffic violations, has begun looking for extra associates to join the team. Starting in November and continuing until January 1st, Mr. Ticket plans on hiring extra attorneys as needed.
Zach Sierra, the Executive Office Manager at Mr. Ticket, states that the firm tends to see more DUI tickets starting around Thanksgiving, and that hiring extra associate attorneys before the surplus of cases start rolling in will help the firm stay on top of so many cases without sacrificing attention to detail.
While the legal experts at Mr. Ticket always advise people to stay out of the driver's seat after drinking, the attorneys at Mr. Ticket also understand that multiple factors influence an increased number of DUI tickets during this season. Increased crime rates in the past have caused law enforcement officials to be extra vigilant, and added to the number of holiday events that often include alcohol, it's easy for good people to make a small mistake and get caught.
"Crime, theft, and even suicides are also on the rise during the months of November and December," Sierra explains. "Often times, people just don't have the money or the means to make the holidays special and they will resort to illegal behavior."
In addition to handling DUI cases, the legal experts at Mr. Ticket have begun expanding their practice and now plan on seeing quite a few other misdemeanor cases during this season as well. In addition to hiring associate attorneys, the firm is strongly encouraging anyone interested in the legal field to check out the company's new case management intern program. After each three-month internship has completed, there is a strong possibility of being hired as a permanent case manager. Mr. Ticket is continuously accepting and reviewing applications for the internship position, and anyone interested in the position is strongly encouraged to find out more about the program.
About Mr. Ticket
Mr. Ticket is a law firm that focuses on handling traffic law cases, including reckless driving, DUI, hit and run, and more. The Mr. Ticket law firm knows that the repercussions for any of these cases can be costly and long-lasting. To learn more, visit 4mrticket.com