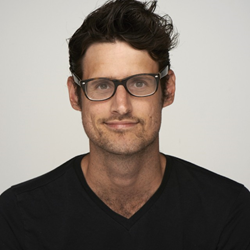 Our main focus is telling the story of our clients, in a visually appealing way
Nashville, TN (PRWEB) November 28, 2014
Good People Studios announces the launch of a brand new website designed specifically to showcase the wealth of video content produced by its owner, Josh Harrell. Good People Studios has been in business for a very busy 2 years now and has produced a wide range of video content for over a dozen clients.
"Our goal was to deliver an improved aesthetic look to showcase our work", says Josh Harrell. "Our main focus is telling the story of our clients and achieving that in a visually pleasing way. Now we have a website that pairs with that vision and gets to the heart of what we do."
Good People Studios produces branded documentaries, theatrical documentaries, music videos and video content for web and television. Josh has also directed three shorts that have toured the film festival circuit, including his latest award-winning film, "Another Corner".
Clients include Tim Leeper Roofing, The Chef and I, Jackalope Brewing Company, Ethertel Networks, Now Records, Iroquois Wine & Spirits, Chim-Chimney, and Auto-body America.