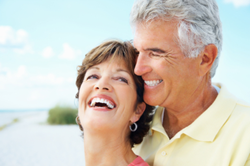 As many as 17 million of the 78 million Baby Boomers have their eyes on the Southeast region for relocation for three main reasons: they want a milder climate, an overall lower cost of living and tax structure and a slower, more enjoyable pace of life.
Libertyville, IL (PRWEB) November 28, 2014
Southeast Discovery, a real estate consulting firm specializing in guiding Baby Boomers with their real estate needs in the two niche markets of retirement relocation and second homes in the Southeast region, held five seminars in November 2014 to answer Baby Boomers' questions about retirement relocation, second homes and the real estate markets of the Southeast. The firm, which focuses on a six state region including Florida, Georgia, North and South Carolina, Tennessee and southern Virginia, answered questions and shared information to help buyers who are looking to relocate permanently or find a part-time home on a lake, in the mountain region or in coastal areas in these states.
"While many of our clients come by way of our company website, Southeastdiscovery.com, our invitational seminars in November allowed attendees to learn specific details about master-planned communities located in the Southeast region, as well as gather more broad-based information on the search process and prudent steps to take on how to locate the right property before purchasing," said Marian Schaffer, Principal and Founder of Southeast Discovery.
The Chicago-based real estate consulting firm also explained that buyers should view buying a retirement or second home as a three-step process: choose the area first, secondly, look for communities in that area, and thirdly, find the home or home site. Many buyers are surprised to learn that finding the home or home site is actually the easiest step of the three.
"When buyers are evaluating areas and communities to consider, they should also look at this real estate search as a process of elimination," said Schaffer. "When starting out, a couple may have, for example, five different areas they are considering. As they continue with their due diligence, they will learn of the various attributes each area has to offer. What is critical is to visit their top areas and communities of interest."
Schaffer continued, "Baby Boomers should know there is nothing more important than putting their own 'feet on the ground' and visiting areas they are considering. It's one thing to read about an area online or through marketing and research material. But it's crucial to visit and experience it, firsthand. Today's buyers actively looking at various areas and master-planned communities usually know in a matter of a two-day visit, if it's an area and community they can see themselves choosing to live in."
Statistics show there are 78 million Baby Boomers— those born between 1946 and 1964 – in the United States. Currently there are 10,000 people retiring a day, and studies show about half plan to relocate in some form or another. For some Boomers, this may mean selling their two-story, four bedroom Colonial home and downsizing, yet staying in the town where they've lived for years. For others, their retirement also signifies a life change where they have decided to also relocate to another part of the country.
It's expected that as many as 17 million of the 78 million Baby Boomers have their eyes on the Southeast region for relocation. This is for three main reasons: Boomers are seeking a milder climate, an overall lower cost of living and tax structure and a slower, more enjoyable pace of life.
Schaffer, who has over ten years of experience helping buyers actively looking for a retirement or second home in the Southeast find the right area and community to call home, noted several key interests and concerns Baby Boomers share when it comes to relocating at retirement:

The needs and wants of many Baby Boomer real estate buyers are easily defined. Most are looking to choose an area that offers easy access to quality health care and an airport that offers a good number of non-stop flights to major cities throughout the U.S. Choosing to live near a college or university setting which offers continuing education courses, collegiate sports entertainment and the arts is also important to many. Where prior generations of retirees headed as far south as they could upon retirement which meant Arizona and Florida, many of today's retirees aren't looking for a warm climate year round. Rather, they are looking for a milder climate year round that offers a gentle change of seasons.
Regarding the type of communities today's Boomers are looking for, most want amenities of some sort within their neighborhood. Yet, the days of opulent lifestyles are not in as high demand as in previous decades. Today's Baby Boomers are financially more practical. They want amenities, but they don't want to pay for amenities they will not use.
When it comes to the type of homes Baby Boomers are seeking today, less is more. Today's retirement buyer is looking for main floor living floor plans, few to no stairs, master suites on the first floor and outdoor living space.
"There's been a sea change in today's retirement buyer and what they want their retirement years to look like. It is much more focused on intellectual growth, health and wellness and less focused on accumulation and 'stuff.' Today's retirees are about quality of life; they are physically active and as a consequence, are living longer and healthier lives," said Schaffer.
About Southeast Discovery
Since 2004, Southeast Discovery has been a trusted resource for candid information and insights on communities, developments, and general real estate in the Southeast. Through its highly-ranked web portal, newsletter and blog and its one-on-one work with clients, Southeast Discovery helps buyers actively looking for a retirement or second home in the Southeast navigate the process of identifying the right area and community for their needs. To learn more, visit http://www.southeastdiscovery.com/.