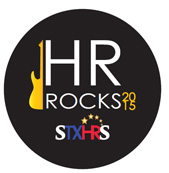 Fort Worth, Texas (PRWEB) November 28, 2014
The South Texas Human Resources Symposium (STXHRS) is the leading educational event for Human Resource Professional in the Central and South Texas areas. The event will be held Thursday, January 15th and January 16th at the Henry B. Gonzalez Convention Center at 200 E. Market Street, San Antonio, Texas 78205. Symposium participants represent public, private and governmental sectors, including for-profit and non-for-profit organizations. This year's symposium will present you many opportunities to network with others and to strengthen your HR education and experience.
Mike Coffey, SPHR and owner of Imperative Information Group, will be presenting "The Business Case for Background Checks" on January 16, 2015 from 3:00pm to 4:15pm Central Time. In this presentation, Coffey discusses that most employers recognize the need to conduct a background check on the prospective or even current employees but many are confused by the myriad products available to them and their legal compliance requirements. With increased focus on background check issues from the EEOC, courts, state and local legislators, and plaintiffs' attorneys, HR professionals need to understand what information to request from their background screening partner and how to use it legally. Coffey will cover a handful of topics related to employment background investigations including:
1. The business case for running background checks
2. The efficacy of different background check components
3. Employers' responsibilities under the Fair Credit Reporting Act
Coffey's presentation will be one of 30 concurrent educational sessions presented by experienced speakers who are industry leaders, attorneys, and HR professionals covering a wide variety of HR topics.
To attend for this event, you can visit the San Antonio Human Resource Management Association (SAHRMA) website and click on the large red Register Now button.
About SAHRMA:
The San Antonio Human Resource Management Association (SAHRMA) is a non-profit professional organization comprised of more than 600 members dedicated to the advancement of human resource management. SAHRMA's mission is to provide for the interchange of ideas, experience, and methods concerning the relationships between management and employees, and to promote professional ethics and acquaintance among those involved in professional Human Resource Management.
About Mike Coffey and Imperative Information Group:
Imperative Information Group is a background investigations and HR consulting firm located in Fort Worth, Texas and serves small to medium-sized employers. In 1999, Mike Coffey founded the firm that became Imperative Information Group. Imperative is an HRCI pre-approved provider of recertification courses and Mike regularly conducts complimentary webinars for clients and other HR professionals. He also regularly speaks to professional and community groups on a wide range of topics. To learn more about Imperative Information Group, please visit imperativeinfo.com or contact Mike Coffey or Andrew Parsons at 877-473-2287.