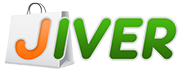 (PRWEB) November 27, 2014
After a successful capital raise, Jiver has launched out of beta today to offer the best gifts & products on the Internet. All the items showcased are hand picked by a team of full time shopping editors. Jiver contends to spearhead the movement towards a more comprehensive and intuitive online shopping experience. The current eCommerce scene has proven problematic in several ways to the everyday online shopper. Jiver offers an interface designed to quell common dissatisfactions with the often tedious online gift finding process.
Jiver features several key elements that help make it a seamless and enjoyable shopping hub: The Jiver Picks tab allows for a filtered view of best products on the site, selected by the Jiver editing team. The page is regularly updated as new items are uploaded, keeping content fresh and current at all times. The navigation is intuitive and comprehensive, offering several options of finding the item in question at any given point. Fully responsive, Jiver adapts to any mobile or stationary device it is viewed on. The site's price filter located along the left side of the website, allows users to pinpoint their exact price range.
Jiver's products are listed according to specific criteria. Product quality is controlled by a dedicated and well-rounded product selection team whose members represent diverse consumer groups. Each member is constantly monitoring trends in various shopping sectors and listing only the highest rated items from each sector. Selected items are required to be innovative, creative, clever, funny, practical, and/or trending. Each item is evaluated based on consumer ratings, ultimately listing only the top picks from across the Internet.
During a recent interview with Wes Cowan, founder of Jiver, he expressed his thoughts on why Jiver was brought to market. "Up until now, shopping online has been such a headache," says Wes Cowan. "Consumers don't know where to start a search; they're bombarded with millions of products to look through, offered by millions of different websites. It takes hours of sifting through mediocre products to find a really good batch. Jiver is the ultimate shopping editor, filtering out the best products from an extensive seller network, then presenting them on a responsive platform with a user-friendly interface that adapts to all devices."
QUANTUM DIGITAL DEVELOPMENT, a Miami based Internet incubation firm, announced the launch of Jiver. Among Jiver's most noteworthy features is an impressive affiliate network, a user-friendly and responsive interface, and a provocative selection of items perfect for a number of diverse audiences. Product categories include gifts, home & office, party & gag gifts, tech & gadgets, accessories and more. Item includes everything from an underwater mp3 player and a laser projected computer keyboard to metallic temporary tattoos, unicorn shaped ear buds and a spider dog costume.
Jiver aspires to be the ultimate in online shopping, aiming to raise the standards in the world of eCommerce, aiming to settle in as the go-to shopping website on the Internet.