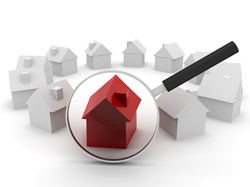 Sales in the Midwest jumped 15.8 percent and those in the Northeast rose 7.1 percent.
Chicago, IL (PRWEB) November 27, 2014
Lenders like Peoples Home Equity disgested a large amount of housing data that was announced on Wednesday, November 26th.
Mortgage Applications
The day began with the Mortgage Banker Association's weekly survey report. On a seasonally adjusted basis the Market Composite Index for mortgage applications fell -4.3% for the week ending on November 21st. The Refinance Index declined -4% from the previous week and the "Purchase Index decreased 5 percent from one week earlier." It should be noted, that on an unadjusted basis the Market Composite Index actually increased 5% and the Purchase Index grew 1%.
Rates for the major category, 30-year fixed loans for sizes under $417,000 experienced a fall in mortgage rates from 4.18% to 4.15% but with points increasing from 0.16 to 0.25 (based on 80% loan to value mortgage).
Jumbo loan rates remained unchanged, 30-year FHA loans rose from 3.85% to 3.9% but points decreased from 0.18 to 0.13. 15-year fixed loan fell from 3.38% to 3.35% with points also decreasing from 0.27 to 0.25.
Pending Home Sales
October pending home sales were released later in the morning by the National Association of Realtors (NAR). The announcement showed that pending home sales declined -1.1% month-over-month but increased year-over-year. In September, pending home sales rose on a year-over-year basis to a positive number for the first time in 2014, 1%. Now sales are up 2.2% since October 2013.
Regionally, "The PHSI in the Northeast inched 0.5 percent to 87.9 in October, and is now 3.4 percent above a year ago. In the Midwest the index slightly declined 0.6 percent to 100.6 in October, and is now 3.0 percent below October 2013.
Pending home sales in the South decreased 1.0 percent to an index of 118.3 in October, but is still 3.9 percent above last October. The index in the West fell 3.2 percent in October to 98.1, but remains 4.1 percent above a year ago."
Peoples Home Equity, a lender with a large presence in the Midwest, realizes sales may have slowed in its region, but the lender expects seasonal strength to shine in subsequent NAR monthly reports.
New Home Sales
New home sales, announced by the U.S. Census Bureau at the same time at pending home sales, increased 0.66% from 455,000 in September to 458,000 in October tying the 2014 high from May. TradingEconoimcs.com wrote on November 26th that the "median sales price of new houses sold in October 2014 was $305,000; the average sales price was $401,100. The seasonally adjusted estimate of new houses for sale at the end of October was 212,000. This represents a supply of 5.6 months at the current sales rate. Sales in the Midwest jumped 15.8 percent and those in the Northeast rose 7.1 percent. In contrast, sales in the West fell 2.7 percent and those in the South shrank 1.9 percent." The news regarding a jump in Midwest new home sales was uplifting for Peoples Home Equity after reading the pending home sale data for the region.
Peoples Home Equity regards new home sales essential to the overall housing market because it is viewed as an indicator for existing home owners relinquishing their homes to make available to first-time home buyers. Since the market is currently dealing with tight market inventories any avenue to increase supply for buyers is scrutinized for answers.
Contact a Peoples Home Equity loan officer today at: 262-563-4026