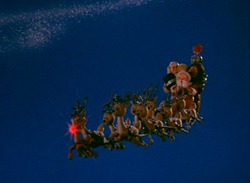 Equip vehicles with an Emergency Pack in case of accident or breakdown - or getting trapped in heavy snow.
(PRWEB UK) 28 November 2014
Campers are usually better equipped than most for the dark, as lights, lanterns and torches form a significant part of the typical kit checklist for camping equipment – this makes worldofcamping.co.uk the go-to place for lighting this Winter; they don't just have tents for sale!
Rush hour in the Winter brings the same set of challenges each year – darkness in the morning and evening and reduced visibility in heavy rain cause a major rise in road traffic collisions, but there are good ways to avoid being part of these statistics.
1. BE SAFE, BE SEEN!
Bicycles need headlamps, rear cycling lights and reflective strips – the more the better. If wearing a rucksack while cycling, it makes sense to attach a reflective strip or extra flashing light to the back of this as well as wearing a hi-vis vest and using strong headlights and a red rear light.
Cyclists need to be seen from behind as well as in front, and better visibility from the side is vital at junctions and on roundabouts. Hi-visibility vests are hands down the best way to achieve this.
2. ILLUMINATION
Most torches on the market now use LEDs instead of the old style of bulbs (which consumed battery power extremely quickly). Modern torches are considerably more efficient and the best modern LEDs (such as CREE superbright LED) are incredibly powerful as well as energy-saving. Be careful not to dazzle approaching drivers! Torches and lanterns are rated in lumens, a measure of the strength of light output. Where older torches may struggle to reach 50 lumens, CREE LEDs are typically from 200-1000, with the top end being excessive for normal use – anything over 250 is considered very good, and prices for these torches are dropping all the time as components become produced more efficiently.
Headtorches (which strap to the head) are useful for both cyclists, joggers and pedestrians to provide light straight ahead in the line of vision. These are also useful for leisure activities like fishing or any other pastime where a hands-free approach is important.
In the run-up to Christmas, LED torches make both useful and stylish gifts, and World of Camping carry a good range of these and other lights in their online shop, with high-tech brands like Coast, Maglite and Coleman as well as many other lights including the Robens Lanterna Magica Mini Head Torch and the Vango Beacon Torch (rechargeable by dynamo as well as from 12v).
Lanterns such as the Outwell Superior 300LX Lantern, designed primarily for campers to light up their tents in Summer evenings at the campsite, are also useful for country walking, offering 360° visibility which will ensure the user can be seen by passing vehicles in both directions on country lanes. Disposable glowsticks are another easy-to-use option for dark places for increased visibility.
3.DRIVE SAFER
When towing a caravan, trailer or other load, always use rear warning signs and trailer boards, or make sure that the caravan lights are fully connected and functioning properly. Hi-vis marking for unusual or protruding loads is a must even in light conditions, but this becomes vital in the dark.
All drivers will use head lights more in the Winter, and it's common sense to make even more effort to keep vehicles in a proper state of repair. A new car battery will always be more reliable, and it's easy to get a free battery check from some garages. Carrying jump leads is a good idea (also available from worldofcamping.co.uk).
Condensation steams up windscreens, reducing visibility from inside, and most drivers are guilty of setting off before the window is clear. If the car heater doesn't clear the window quickly, this can be a sign of a moisture build-up inside the vehicle. The reusable Kontrol Moisture Trap is a good way to dehumidify cars and caravans, and several of these placed around the vehicle will make a big difference, especially in a confined space where there's less air circulation.
4. DON'T TAKE ANY RISKS
Both drivers and pedestrians should take extra care in the dark, and walkers should never assume that another road user has seen them: it's always better to wait until it's safe to cross. Crossing the road near a streetlight will help pedestrians to be seen.
Further advice on safety for all road users (including cyclists and pedestrians) is available as part of the highway code – read it now!
5. PREPARE FOR THE WORST
Equip vehicles with an Emergency Pack in case of accident or breakdown - or getting trapped in heavy snow which can cause jams and gridlock. This should include a first aid kit, a warm blanket or sleeping bag, a couple of lightweight foil survival blankets, a warning sign (mandatory kit for drivers on the continent), snacks and maybe even a lightweight stove and camping kettle to make a hot drink. A waterproof jacket is always useful, and old coats can be reconditioned with a waterproof spray such as Fabsil (also used for tents and awnings). A pair of Mega Grip Wheel Grippers make it easier to get moving again if stuck in mud or snow.
worldofcamping.co.uk is an online retailer of camping equipment and leisure accessories including camping furniture and storage solutions, Vango tents, Outwell tents, 3-way fridges & coolboxes, BBQs & stoves, and lots of items for caravans, motorhomes and campervans. They also sell Winter products for heating in the cold, umbrellas and waterproofing for wet weather, and a great range of lights, lanterns and torches.