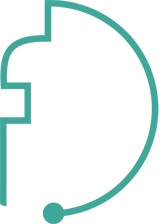 We want to present a strong brand image to our market and we think one of the many ways of doing this is being consistent in our message.
(PRWEB) November 28, 2014
It is no doubt that in today's extremely media saturated society, some form of on line or off line presence is needed in order to maintain relevance and grow your business further. This is very much the case in the niche Intellectual Property market, where business is conducted on an international scale and those without their finger in the media pie can definitely fall short. Fellows and Associates, a leading name in IP recruitment, understands more than most the importance of communicating your brand in the relevant media.
"We invest heavily in our advertising, both in print and on line on our website and we've found that our unique approach to our campaigns can enable us to remain memorable in the sector. We like to think that our ideas make an impression on our clients and candidates and we do find it can be an interesting talking point at networking events and business meetings!" says Fellows and Associates founder and managing director Pete Fellows.
The Fellows and Associates team has recently celebrated their fifth successful year in business and have marked the occasion in a number of different ways, including an animated video depicting memorable moments from the firm's establishment through to the present day. Pete Fellows has also given his opinion on some of their most creative advertising campaigns from over the years, as well as some of his less favourable, in a recent article on the Fellows and Associates website.
Pete highlights in the article that "when I launched Fellows and Associates back in 2009 I felt that building a brand within the sector was going to be very important…and I needed to distinguish Fellows and Associates from our competitors and try to develop a house style of advertising that helped to suggest that we were something different. Whilst we haven't always been consistent in our advertising we have developed, I believe, a quirky style that at the very least demonstrates that we might think differently about recruitment to our competitors." There is no question that the article encompasses this quirky style; with advertising examples showcasing humour, lateral thinking and striking imagery as consistent themes.
It is also clear from the narrative that social media plays an important role in the Fellows and Associates' business model, with many of their advertising campaigns being linked to one of their many platforms. "We want to present a strong brand image to our market and we think one of the many ways of doing this is being consistent in our message" explains consultant Phillipa Field. "We may supplement our print advertising with a video and social media campaign, for example in the case of Captain Feasible. A more recent strategy is to carry the imagery from our print ads through to our Twitter account so that we are easily recognisable to our readership across a variety of different platforms."
Pete also reflects on some of the team's less creative efforts in the article. "Both were the result of running close to deadline day due to a busy workload but that is no excuse for these two advertisements far below our usual standards" concedes Pete.
About Fellows and Associates
Fellows and Associates recruit Patent Attorneys, Trade Mark Attorneys, IP Lawyers and other Intellectual Property professionals worldwide. The firm offers a diverse range of recruitment services including search, advertised selection and managed campaigns. Fellows and Associates' management consultancy division offers targeted strategic advice to firms within the Intellectual Property sector worldwide. See http://www.fellowsandassociates.com for more, phone +44 207 903 5019 or email contact(at)fellowsandassociates(dot)com.