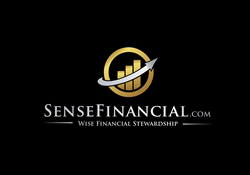 While investing in real estate is not a possibility for traditional retirement plans, it is allowed for a Solo 401k
Los Angeles, CA (PRWEB) December 08, 2014
The Third Quarter 2014 Commercial Real Estate Investment Outlook released by NREI/Marcus & Millichap on October 3, 2014 shows positive increase in investor's confidence. 70 percent of respondents say that they plan to increase their commercial real estate holdings in the next 12 months. This is a big increase from the first quarter of 2014, when only 59 percent of respondents planned to increase their commercial real estate holding.
The report shows that investors are very confident about their commercial real estate investments. Commercial real estate is often seen as a good long term investment. Investors often rely on rental income from businesses as a predictable source of passive income. The report also shows high expectation that rents, occupancies and values of commercial properties will continue to grow.
Sense Financial recommends commercial real estate as a potential investment for a self-directed Solo 401k plan. The growing trend in commercial real estate can present an opportunity for a Solo 401k plan holder to capture the profit and grow their retirement plan faster.
While investing in real estate is not a possibility for traditional retirement plans, it is allowed for a Solo 401k or a self-directed IRA LLC to hold real estate assets. Investors can choose to invest in any type of real estate investments, including commercial and residential properties, tax liens, trust deeds, raw land, and much more. The wide variety of investment options allows plan holders to invest in assets they know best, while giving them the ability to truly diversify their portfolio.
Commercial real estate often requires more capital upfront. With a self-directed Solo 401k plan, account holders are even allowed non-recouse financing option. If a plan holder does not have enough money in their Solo 401k account, or does not want to drain it all on one purchase, he or she can certainly leverage the investment. The use of financing would trigger unrelated business income tax (UBIT) for an IRA accounts. With a self-directed Solo 401k account, however, this tax does not apply if the loan is non-recourse. This presents account holders with the ability to purchase larger properties that they may not be able to afford otherwise.
Sense Financial is California's leading provider of retirement accounts with "Checkbook Control": the Solo 401k and the Checkbook IRA. Over the years, they have assisted hundreds of clients to obtain checkbook control over their retirement accounts while providing them with the ability to invest in virtually any investment class, including real estate, private lending, mortgage notes and much more without the need for custodian approval.
To learn more about Solo 401k, please visit sensefinancial.com