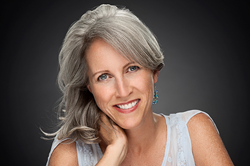 "Any parent who reads and practices the insights in The Present Mother will not only heal their own wounds from childhood, they will change things for their offspring for all generations to come."- Dr. Shefali Tsabary, Author, The Consious Parent
Boulder, Colorado (PRWEB) December 01, 2014
The Present Mothers Community announced a 40-day Indiegogo crowdfunding campaign running from 11/29/14 through 1/6/15. The purpose of the campaign is to raise funds to evolve the community's services including an interactive study guide entitled The Present Mother, weekly international group coaching calls, and an improved membership website with private discussion forums, educational videos and articles, and member networking tools.
The Present Mothers Community already has the support of:

Eckhart Tolle's foreign rights literary agency and a Nobel Laureate and bestselling author literary agent;
The founders of Attachment Parenting International, with over 92,000 FaceBook fans and 76 chapters around the world;
Dr. Shefali Tsabary, New York Times bestselling author of the award-winning book, The Conscious Parent which is endorsed by His Holiness the 14th Dalai Lama, Oprah Winfrey, and Eckhart Tolle.
Dozens of mothers, family and individual services professionals, and K-12 school professionals.
About The Present Mothers Community
The Present Mothers Community is the first and only online social network for mothers practicing self-inquiry to transform their mothering. It provides the social support to help mothers change their day to day struggles and dilemmas into a deeper connection with their children. It is structured to reinforce the habit of self-inquiry, accelerating a mothers' personal and spiritual growth and development. Members are mentored by author/founder Catherine Weiss, and the community at-large, to access and embody their biological abilities to parent their children in the most effective way possible. All mothers are welcome; the community complements any parenting philosophy, religion, or program a mother is already doing. Over 1,900 Facebook fans of the community include mothers from the United States, China, Canada, United Kingdom, Australia, Germany and Ireland, among others.
About Founder and Executive Director, Catherine Weiss
Catherine Weiss is a mom, wife, and author of the interactive workbook, The Present Mother. She's a thought-leader and mentor for mothers wishing to end the struggles they have in their mothering. Using the stressful moments in her mothering life as her decade-long learning curriculum, she investigated hundreds of beliefs, experienced many moments of spiritual enlightenment, and renewed her relationship with her children; since 2010, she has been helping mothers do the same. She's a Certified Facilitator Candidate of The Work of Byron Katie, the self-inquiry process that has helped millions of people around the world since 1987. She also has experience as a children's peer-group facilitator and Board Member for Rainbows, a nonprofit organization that helps children and teens grieve and grow after loss, and she was the past Corporate Fundraising Director for Families First, a nonprofit whose mission is to provide services which strengthen families, empower parents, nurture children, and end the cycle of child abuse and neglect.