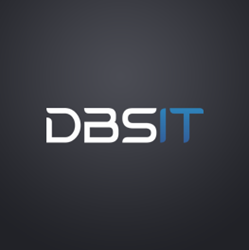 When it comes to customer satisfaction, our goal is to go beyond your expectations.
Perth, WA (PRWEB) November 29, 2014
DBSIT's continued commitment to improving Perth and regional Western Australia Web and Software Development Industry is once again demonstrating the far reaching potential of this company. With outstanding attention to detail, DBSIT consistently proves that they can deliver when it comes to creating innovative and dynamic business solutions. Demonstrating DBSIT's knowledge of the business market and dedication to their expertise, a spokesperson for DBSIT said, "it is essential that a 'winning' website contains three things; compelling content, leading design and the latest functionality. This is the bare minimum which we believe we must deliver to our clients."
DBSIT harness the power of content management systems (CMS) whereby businesses can easily update their company website information without having to be an I.T. expert. This means that Perth businesses are more easily able to take control of their business information and marketing strategies. In doing so, DBSIT is ensuring that people in business, or looking to set up a business in Perth can efficiently and productively create their own I.T. plan and manage it autonomously. This ability to offer businesses their independence means that DBSIT is entirely indispensable to the I.T. industry. 
Furthermore, DBSIT's broad range of clientele may lead you to believe that they only deal with large companies. However, DBSIT offers affordable and highly effective I.T solutions to small businesses and even ambitious lone entrepreneurs. Most businesses know that brand awareness is so crucial to business productivity. They also know that their online presence is the best way in which they can promote their brand. Therefore, by offering Perth and Greater Western Australian customers the ability to afford and autonomously tailor their web presence, DBSIT is ensuring that these business markets will remain some of the best in the world. 
With an impressive portfolio of clients including some of the most prestigious Australian National companies, as well as international businesses, DBSIT is at an advantage of understanding where and how the I.T market is set to evolve. To this end, when designing business web and software solutions, expert software developers of DBSIT ensures that the content and design can be easily modified to grow with business needs. This makes their services entirely adaptable to any eventuality; again ensuring the well-deserved place of DBSIT in the highly competitive I.T industry.
Finally, with free consultations for any individual or company looking to start or renovate a business with dramatic effects, DBSIT is able to offer results extremely cost-effectively. It makes sense that people in Perth and Western Australia should look towards DBSIT as their first port of call when deciding to guarantee the success of their business model. It can be said that not only does DBSIT maintain a great relationship with their international clients, but also they ensure that the local Australian economy, especially in Perth and regional Western Australia, benefits first from their innovative and cutting edge web and software development solutions.