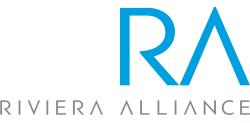 Our experience tell us that English buyers need an easy plug-and-play solution for all their needs if they want to easily own property and live in France.
Nice, France (PRWEB UK) 30 November 2014
Seven local French Riviera Businesses have teamed up as the Riviera Alliance to provide potential buyers and French property owners a "one-stop" solution for all aspects of owning property in France,
Services such as finding the best mortgage, legal/tax advice, currency exchange, finding or selling a property, interior and exterior design, renovation and construction, concierge and property management, legal paperwork and holiday rental programs are the areas of service that the Riviera Alliance will be presenting at the show.
The members of the Riviera Alliance include Callender Howorth Interior Design, Nice Properties Real Estate Group, IFA Spectrum Independent Financial Advisor, Currencies Direct, MB Design & Renovation, Concierge SVP and Showroom Dedon Monaco, LBS Language & Business Services, and Sunlight Properties.
Representing each step in the buying process for those looking to move or invest on the French Riviera, the Riviera Alliance was formed by these seven English speaking professionals to answer to the needs of international clients interested in French property.
Visitors to the Riviera Alliance booth #268, will have the opportunity to get all their questions answered and personally meet with the individual members of the Riviera Alliance to discuss each aspect of their potential investment and to view available properties for sale on the market.
Juanita Viale, International Marketing Manager for Nice Properties Real Estate explains, "If you have ever been to a different country where you don't speak the language, you know how valuable and essential real help can be. This is exactly what the Riviera Alliance does, we help you. We are basically your personal team that gets it done. In the end this saves you loads time instead of having to source out everyone independently."
Viale further adds, "This is our third trade show in London for Nice Properties. Our experience tell us that English buyers need an easy plug-and-play solution for all their needs if they want to easily own property and live in France."
The Riviera Alliance will also be giving two presentation at the France Show in the Living France Theater on Friday, January 23rd at 3:00pm in the French Property News Theater and Saturday, January 24th at 11:15am. All presentations at the show are free of charge.
About the France Show
The France Show is the largest France focused trade show in the United Kingdom bringing in about 18,000 visitors who love France. The Property Exhibition has the widest selection of French Property and is the most popular attraction of the show. One of the advantages of the France Show is that it houses all property related experts such as estate agents, developers, banks, mortgage lenders and financial advisors under one roof where visitors can get all the information they need about investing in France.
About Nice Properties
Nice Properties is the French Riviera's leading real estate group specializing in the sale of luxury villas, vacation homes, apartments, new build residential projects and commercial real estate. Offering the most effective professional multi-lingual network of real estate professionals with five agencies along the Cote d'Azur from Cannes to Beaulieau and two specialized departments for New Build and Commercial real estate. They provide a friendly, efficient platform for the best real estate opportunities and investments on the French Riviera along with a strategic marketing portfolio that covers both national and international markets. To find out more information please visit http://www.nice-properties.com.