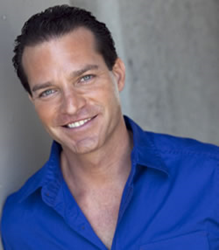 The think tank at Truth must conceptualize ingenious ways to influence our youth not to smoke, which is no easy task
Los Angeles, CA (PRWEB) November 28, 2014
Earlier in the year, Entertainment Tonight online reported, during the hugely popular 2014 MTV Video Music Awards broadcasted on August 24th, the antismoking organization Truth launched ground-breaking celebrity centered television advertisements directed at 11.9 million viewers, aged 18-49. The MTV viewership figures were estimated by Entertainment Weekly and the finger pointing Truth antismoking ads placed the spotlight on celebrities photographed by paparazzi smoking. In the 30 second television commercials and Truth's print and online ads, the following celebrities were singled out as Unpaid Tobacco Spokespeople, known stars like Orlando Bloom, Robert Pattinson, Rihanna, Kristen Stewart, Alessandra Ambrosio, Kate Moss, Lily Allen, Keifer Sutherland, Chris Brown, Lady Gaga, Kirsten Dunst, Emma Roberts, Lana Del Rey, Lindsay Lohan and an Olsen twin caught serious heat for being smokers. Since their inception, the Truth's standard method of operation is for their advertisements to take a radical stance to de-glamourize smoking. American Legacy portrayed in their advertisements that Big Tobacco obtains free advertising from celebrities who are routinely caught smoking by scandal seeking photogs.
TheTruth.com is a US based anti-tobacco campaign. Created in 1998, the campaign is run by the American Legacy Foundation, which was founded under the terms of the Master Settlement Agreement between the U.S. tobacco companies and 46 U.S. states and five territories. TheTruth.com uses web, print and television to promote its antismoking message. USA Today reported on August 26th 2014 the group is financed with money from a $206 billion settlement that tobacco companies are on the hook to payout over a 25 year time period. According to a story Legalzoom.com posted, with a total endowment of $1.45 billion, the American Legacy Foundation is considered the largest anti-tobacco advertiser in the country. The Legacy group is spending approximately $50 million on its stop-smoking campaign this year. The new series of antismoking ads targeting celebrity smoking has been the organization's strongest advertising focus this year.
The challenge for American Legacy is their antismoking advertising messages legally cannot single out a specific tobacco company in their advertisements. According to Master Settlement documents, it is mandated that these anti-smoking ads cannot personally vilify or attack the tobacco companies. The Truth advertisements are designed to drive a wedge between the tobacco industry's advertising and the American youth audience. The goal has been for Truth to prompt a youth movement to stand up against tobacco companies and turn their backs on the perception that smoking is trendy or cool.
Former Smoker Craig Nabat, a nicotine addiction expert and President of Freedom Laser Therapy says, "The advertising think tank at Truth must conceptualize ingenious ways to influence our youth not to smoke, which is no easy task…I personally don't think the "Unpaid Tobacco Spokesperson" commercials will stop a presently smoking teen from smoking, in fact, it may even motivate the young smoker to further support the star by continuing to smoke, as a way to defy the antismoking majority. Though, truth be told, it is common sense, if less celebrities overall were no longer captured smoking by the mainstream media, over time, this would ultimately trigger many of their adoring fans to emulate the behavior of being nonsmokers. With a bit of luck, with the Truth's undesired limelight towards these specific celebrities, it may inspire some of the more socially conscious ones to use their undeniable influence over our youth in a more positive manner, and motivate them to become nonsmokers themselves. If smoking is no longer considered cool or acceptable to celebrities at large, the nonsmoking attitude would surely trickle down to teenage fans who admire them. If all goes well, within the next decade smoking's already greatly diminished popularity will merely be a glimmer of what it is today."
American Legacy's Truth campaign launched in 2000, has helped drive down youth smoking rates to a historic low of 9%. Their mission is to save the 5.6 million kids alive today who are at risk for premature death from tobacco use.
About Freedom Laser Therapy
The Los Angeles based quit smoking clinic has invented the Freedom Quit Smoking System, a nicotine-free system designed to help individuals quit smoking quickly and easily through a comprehensive approach. The kit includes the centerpiece Relaxation Headset, which uses light therapy and the patented acoustic energy technology to help smokers cope with withdrawals. Many quit smoking products and programs use nicotine as a way of breaking the physical act of smoking, yet they still leave the users addicted to nicotine. The Freedom Quit Smoking System is all-natural and drug-free product designed to help individuals quit the health-conscious and nicotine free way.