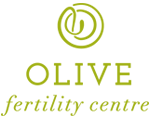 What really sets us apart is the outstanding group of scientists that run our lab
Vancouver, BC (PRWEB) November 29, 2014
Olive Fertility Centre, one of Canada's largest fertility centers, has recently announced that the company has more than 70 years of combined experience in the fields of specialized genetic testing, egg freezing, and prenatal NIPT testing. This Vancouver fertility center provides clients with an excellent chance of conceiving and having a successful pregnancy. Olive Fertility aims to make fertility treatment more affordable and inclusive for clients from all kinds of different backgrounds.
"What really sets us apart is the outstanding group of scientists that run our lab," states a company representative. "At the lead is Dr. Salaheldin Abdelgadir, PhD, who has been a laboratory director for nearly 20 years with certification as a Technical Supervisor (TS) and High Complexity Lab Director (HCLD) from the American Board of Bioanalysis."
One of the most unique aspects of fertility treatment at Olive Fertility is that they have the only PhD-educated lab director in the province who works on-site, full time to maintain strict and direct supervision of all laboratory processes and procedures. While some labs may rely on off-site, contracted lab directors who work remotely or only on a part-time basis, Dr. Abdelgadir is exclusively dedicated to Olive.
About the Company
Olive Fertility Centre is a comprehensive IVF and fetal diagnosis centre with internationally recognized fertility physicians. The clinic has a beautiful new facility with an advanced IVF lab which is dedicated to providing personalized patient-centered care. Olive Fertility Centre has personalized patient care teams consisting of the patient's own Olive physician and a team of two nurses who will be with the patient from their first visit throughout their whole treatment experience. These practitioners have decades of experience and use innovative programs, including specialized genetic testing, egg freezing and fetal diagnostic services. Every patient will have their information easily available in a confidential, secure online patient portal.
For more information, log on to http://www.olivefertility.com/ or call 778.885.5300.