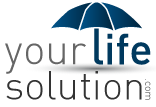 Chicago, IL (PRWEB) November 29, 2014
YourLifeSolution.com, a service which empowers consumers to view level term life insurance quote s entirely online without entering any personal information, is today alerting Americans to the danger of term life insurance products that do not have level guarantees. According to the service, there are various products on the market which state their guarantee to exist for 10, 20, or 30 years respectively, but do not guarantee rates for the entire term. "It's not what I would call a scam per se, but it's definitely questionable to call something a 20 year term but then the rates skyrocket after an initial 'term'. It's certainly not as advantageous of a deal as simply getting level term life insurance quotes and knowing exactly what your annual and aggregate costs will be up front. My service only quotes level term life insurance and level permanent life insurance as I see no value in the alternative of allowing premiums to possibly death spiral out-of-control", said Eric Smith, the founder and independent life insurance agent of YourLifeSolution.com.
YourLifeSolution.com urges all current term life insurance policyholders to verify the guarantees within their contracts. They have chosen to issue this announcement as a result of an increase in certain entities marketing non-level products prolifically.
Consumers interested in instantly comparing life insurance quote online are encouraged to do so at YourLifeSolution.com. Information can be obtained by phone at 888.374.2764.